October 13, 2021
This Fall, SIG welcomed several new staff, students, and Fellows.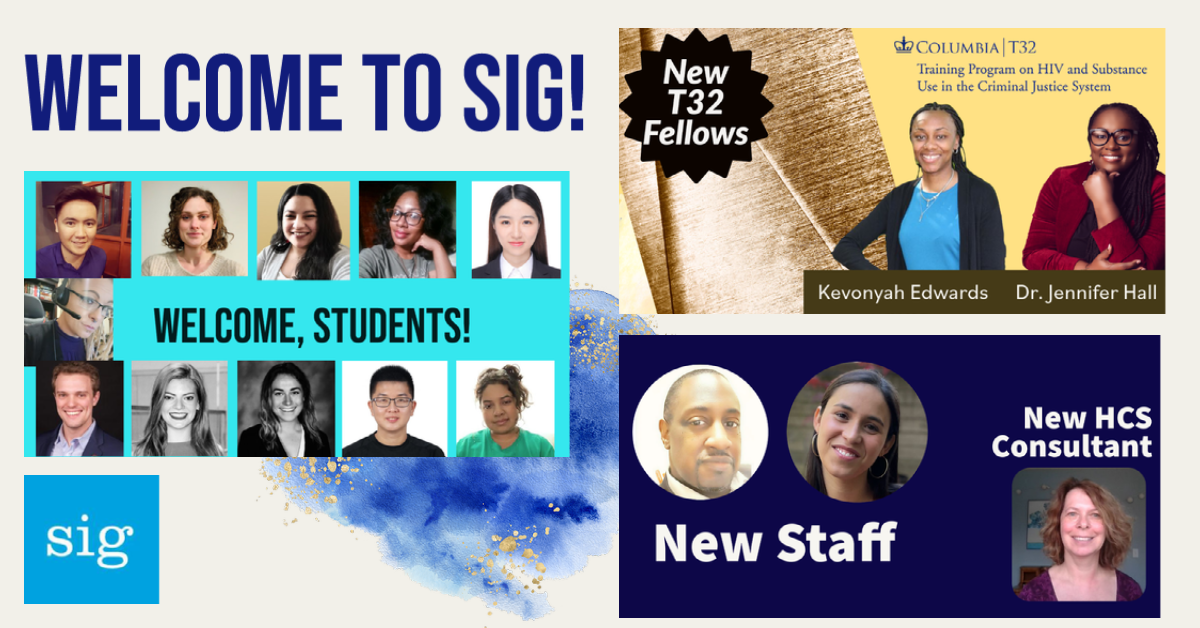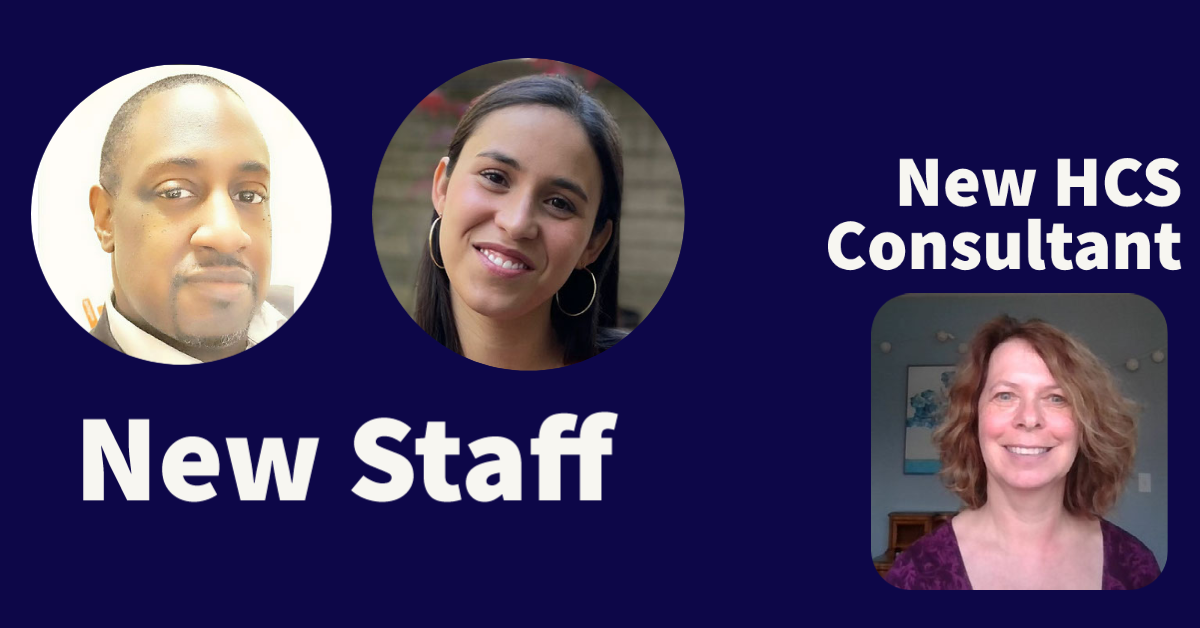 New staff and a consultant join SIG
SIG is pleased to welcome new staff members working for the HEALing Communities Study (HCS), a research study aimed to reduce opioid and overdose deaths across New York State by 40% in three years, and the UNICEF project to expand the field of social work globally. 
Karega E. Fordyce: Karega Fordyce is the HEALing Communities Study (HCS) Project Coordinator at the Social Intervention Group. "As program coordinator, I will be able to use my skills to make an impact on this very important study, which is ultimately about saving lives. I look forward to helping the team reach our goal of reducing opioid deaths." 
Ari Holman: Ari Holman is the Project Coordinator for the UNICEF and SAMHSA projects at the Social Intervention Group. "I was interested in this position because it incorporates research and project management in the International Social Work space, the area I focused on at school and hope to continue my professional career in. I am working towards getting licensed and I am looking forward to deepening my research skills at SIG!" 
Kitty Gelberg: Kitty is working as a Project Consultant for the HEALing Communities Study. 
Students join SIG's global and local research projects 
Students have a variety of opportunities at SIG to work on global projects such as Project ASPIRE to develop research tailored to serve refugees, the UNICEF project to expand the field of social work globally, the WINGS project to reduce violence against women, and at GHRCCA, Columbia's Global Health Research Center for Central Asia. 
Students also have the opportunity to work on national research projects such as the HEALing Communities Study (HCS) and E-WORTH.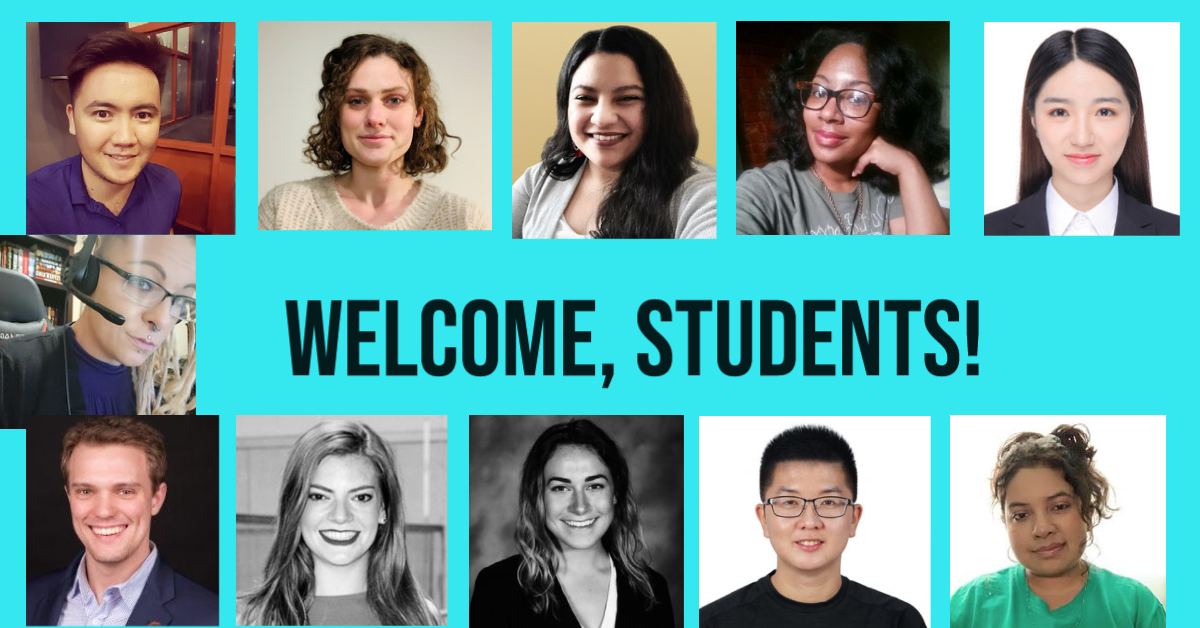 Read more about our new students pursuing this important work.
Azamat Kuskulov: "I see social work as an opportunity to improve the lives of society's most vulnerable groups by upholding their rights, protecting them from harm and by taking a holistic, person-centered approach in helping them to build meaningful lives for themselves. Social work is a field that suits my strengths, interests and professional approach to working; as well as one that affords the opportunity for continuous personal growth and development." 
Olivia  Cordingley: "I am excited to be working with researchers at SIG on projects around stigma, sex work, substance use, and reproductive and community health. My goal is to continue working in research after obtaining my LMSW, and eventually pursue a PhD."
Aida Castro: "I am very excited to have an opportunity to work with SIG for my field placement! I have been in the educational realm working with students and young adults for about 10 years; it's a field I enjoy and want to continue growing in. As I focus my attention on macro social work, I find myself interested in research to better support youth. I came to SIG in hopes of finding mentorship from highly trained researchers as I continue to support and hopefully train future social workers in the development of new programs."
Starr Marie Williams: "My interest in SIG was sparked with the potential learning about the development of training programs for international social workers, learning how to develop, implement, and evaluate these programs will be vital to my career goals as I would like to become a program administrator in the future. I am also particularly interested in the aspect of developing educational materials for social workers since I do one day wish to become a professor of social work at my local community college." 
Alanna Fox: Alanna will be working for Project ASPIRE.
Yuan Chang: Is an MSW intern working on the UNICEF project, WINGS China, and the HCS Pharmacy Study.
Mukaram  Hhana: Mukaram will be working for Project ASPIRE.
What is it like being a student during these unprecedented times?
Deidra Brooks: Under the leadership of Dr. Dawn Goddard-Eckrich, Deidra is working on research around medical mistrust and a cultural adaptation of the HEALing Communities Study (HCS) for criminal justice involved individuals. Deidra is also co-host of the CU Action Lab's Ebony Tower podcast.
Byron Jaffee: Byron will be working on research focused on technology-based behavioral interventions to reduce intersectional stigma among Black/African-American gay and bisexual men who live with HIV to improve adherence to antiretroviral therapy.
Adrianna Allman: Adri will work on the HEALing Communities Study with Bethany Medley, and a co-op gaming intervention to facilitate greater quality of engagement between sexual and gender diverse young adults and their service provider with Dr. Elwin Wu.
Melissa Cervantes:  Melissa will be working on the Healing Communities Study (HCS) and E-WORTH. "I am excited to connect with members of SIG and learn from my peers along this journey!"
Jiayu  Liu: Jiayu is working for both HCS and WINGS. 
Yi Yihang Sun: Yi is working for Dr. Alissa Davis on projects including ARC (adolescent responses to COVID-19), the BV study, and the crowdsourcing study to reduce HIV stigma and increase adolescent & young adult HIV testing. "I'm excited to start this new journey with SIG! I'm passionate about developing interventions to improve the well-being of marginalized children and youth. I look forward to the learning opportunities at SIG."
Fellow News: T32 Training Program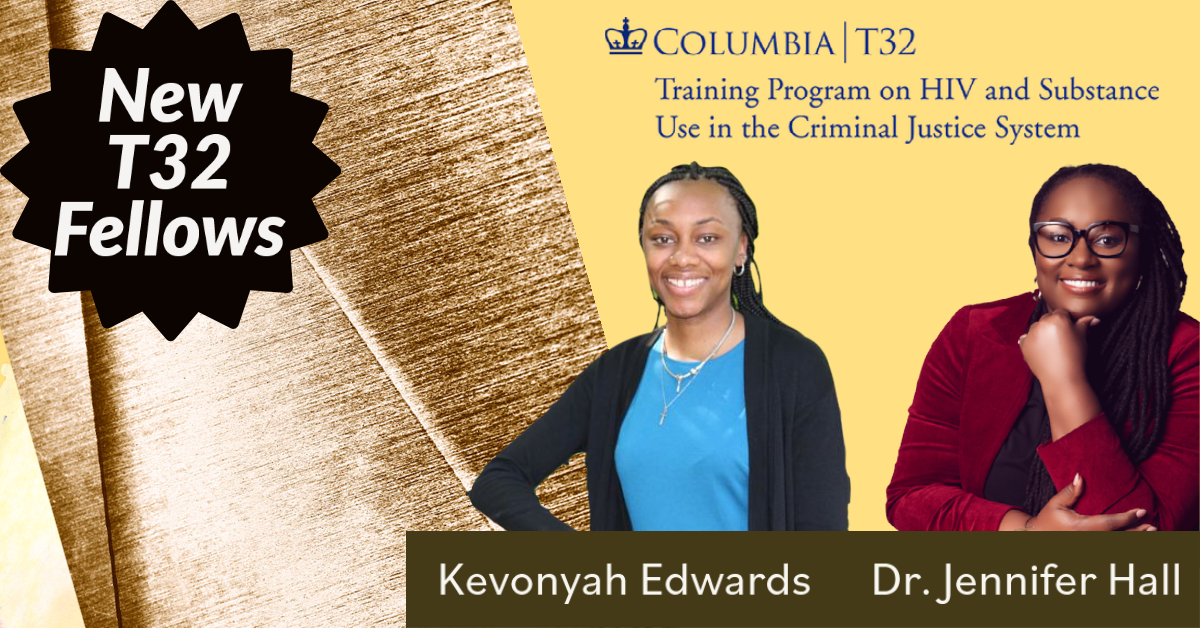 The T32 training program, funded by the National Institute on Drug Abuse, trains the next generation of pre- and post-doctoral scholars in the prevention, treatment, and care of HIV and drug abuse among individuals in the criminal justice system. Currently, T32 are seeking several post-doctoral Fellows for a three-year program. Learn more and apply here. 
Welcome new T32 Fellows!
Jennifer Hall: Postdoctoral Research Fellow. Dr. Hall is a clinician and researcher whose work focuses on the social implications of substance use and the war on drugs for people across the developmental life course, particularly within contexts marked by social injustice and inequality.
Kevonyah Edwards: Pre-Doctoral Research Fellow. Kevonyah Edwards is a doctoral student at the Columbia University School of Social Work. Her research focuses on integrating culturally competent substance abuse treatment within correctional settings.
Two Training Programs Seeking Post-Doctoral Fellows
Farewell to T32 Fellow Dr. Karli Hochstatter
Former T32 Fellow Karli Hochstatter accepted a position with The Friends Research Institute. Of her time with SIG and the T32, she shares: 
"By providing me invaluable mentorship, ample training opportunities, and access to a wide network of eminent scientists, the T32 postdoctoral fellowship was a monumental step in my research career. I sincerely thank all the faculty, students, and staff at SIG for their support and contributions to the advancement of my professional skills and career trajectory." 
Congratulations, Dr. Hochstatter!