Several counties in New York State within the HEALing Communities Study are commemorating International Overdose Awareness Day with events on August 31st. Learn more, share, and attend.
Welcome, new students and staff!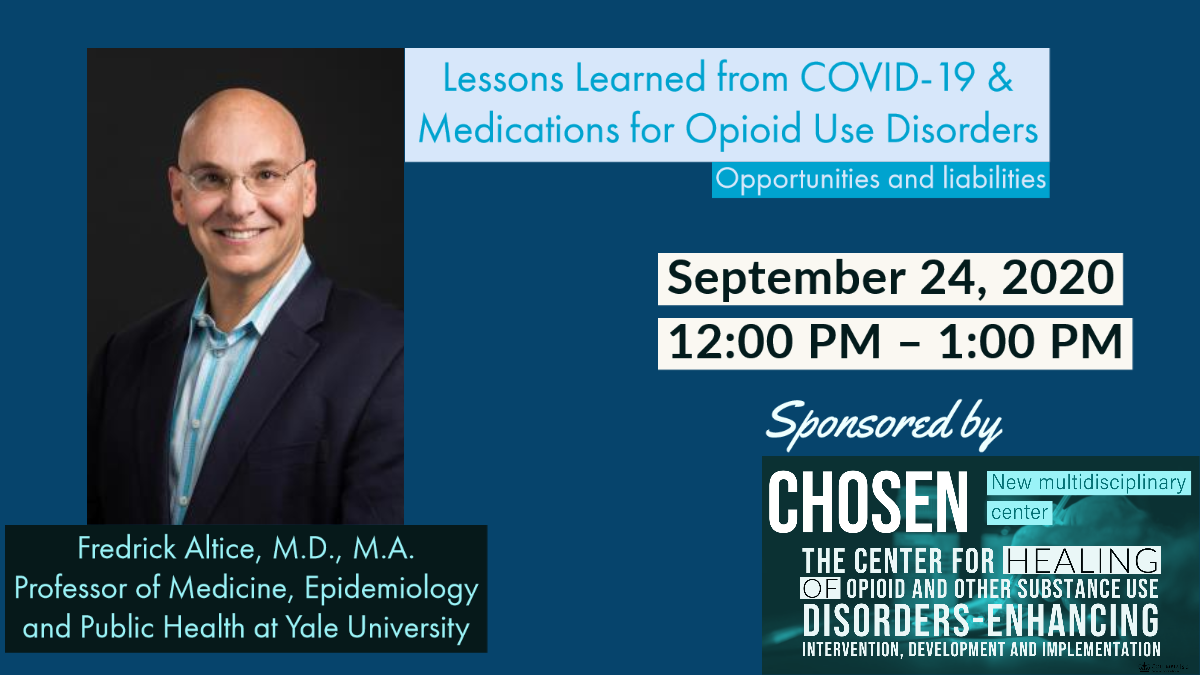 The Center for Healing of Opioid and Substance Use Disorders Enhancing Interventions and Implementation (CHOSEN) presents the first event in their lecture series featuring Frederick L. Altice, M.D., M.A.
This Month
Past News
All News
No more items to display.