March 17, 2021
Congrats to the three SIG-led projects awarded funding by the Columbia University School of Social Work COVID-19 Action Initiative.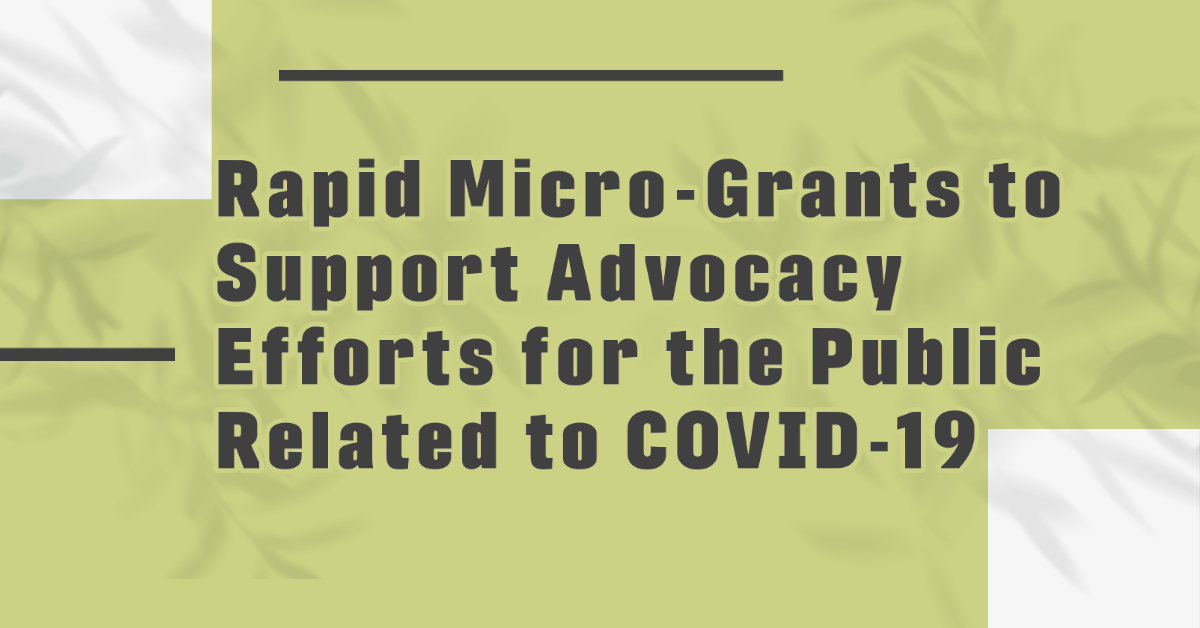 Introduction adapted from the Columbia University School of Social Work (CSSW) description by Eleni Vlachos.  Excerpted project descriptions by project leads. 
Marginalized communities in New York were hit particularly hard by COVID-19. In order to ensure these individuals and communities receive accurate and important information about the vaccine, are encouraged to get the vaccine quickly, and  have equitable access, the Columbia University School of Social Work recently offered $3,000 micro-grants to individuals or teams who proposed to work with these local communities through the COVID-19 Action Initiative.
After a thorough review of strong project proposal submissions, the CSSW Office of Curriculum Innovation and Academic Affairs announced the recipients of these micro-grants: Seven projects that engage CSSW faculty, staff, students, alumni, and community members in and out of New York. 
We are happy to announce that three of these projects are led by members of the Social Intervention Group. Each of the project leads shared a synopsis (excerpted below) of the issues they are addressing and the solutions they plan to implement. 
Centering reproductive justice within COVID-19 vaccine distribution: promoting vaccine choice in pregnancy among Black pregnant and lactating people in NYC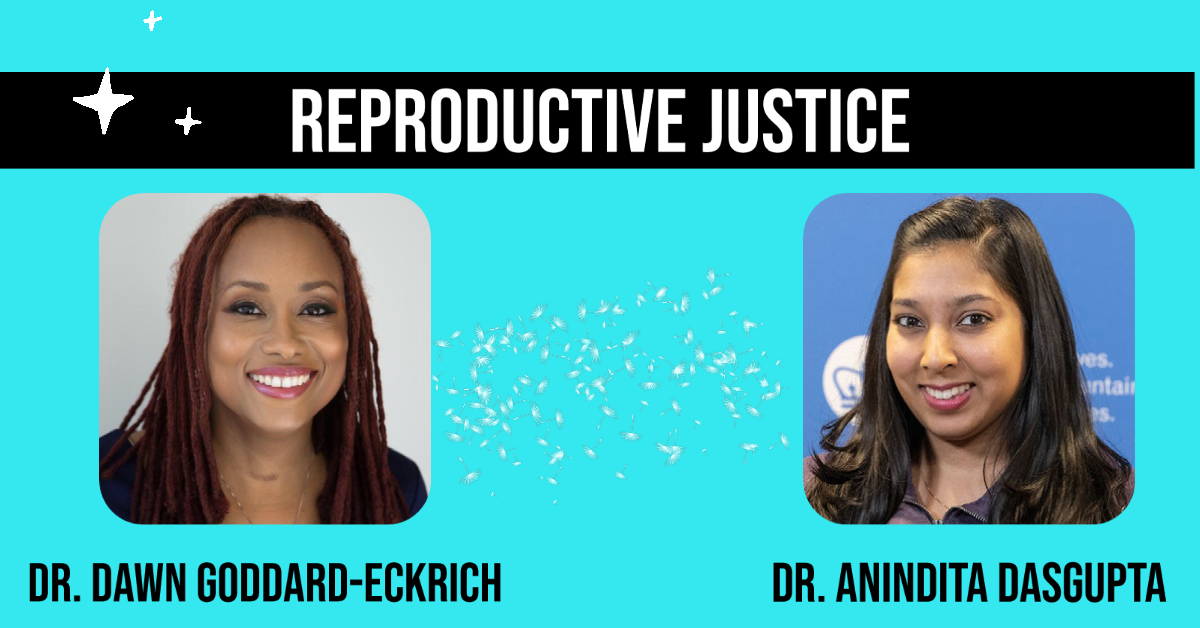 Project leads: 
What  issue will your project be addressing? 
Health organizations, globally, have struggled to communicate clear guidance to the general population on whether pregnant and lactating people should be offered the COVID-19 vaccine. Given the lack of inclusion of these populations in clinical trials conducted by Pfizer, or Moderna, initial responses by many agencies have been to exclude pregnant and lactating people in vaccine distribution. However, as more information on the vaccines have emerged indicating the low likelihood of adverse outcomes in pregnancy due to vaccine utilization, relative to the known severe health consequences for pregnant people with COVID-19, clinical organizations have concluded that the COVID-19 vaccine should be offered to pregnant people.
As the New York State Health Department (NYDOH) rolls out the COVID-19 vaccine to pregnant people, it is essential that:
1) they prioritize pregnant people who are at greatest risk for contracting COVID-19 due to exposure – namely Black women who account for a large proportion of essential workers, and/or live in high COVID-19 incidence neighborhoods, and 
2) that vaccine rollout includes balanced counseling from health care providers that addresses the centuries of systematic racism, and violations on Black women's reproductive autonomy.
How will your project help address these issues? 
We will follow a reproductive justice framework  to help ensure that the voices, needs, and autonomy of Black pregnant and lactating people are centered within the COVID-19 vaccine distribution in NYC through three major study activities: 
Create a network of healthcare providers across NYC serving primarily Black pregnant and lactating people
Collect and analyze qualitative data in the form of focus group discussions among Black healthcare providers, white healthcare providers serving primarily Black patients, and Black pregnant and lactating people
Develop materials tailored to Black pregnant and lactating people that address systemic racism, and medical mistrust related to the COVID-19 vaccine in pregnancy (based on findings from #2) and disseminate the material to healthcare providers (based on #1)
We will work closely with non-profit organizations dedicated to improving reproductive autonomy of Black people.  
Bonus Action: How individuals can help address these disparities
On March 9th, Drs. Dasgupta and Goddard-Eckrich discussed reproductive justice on an episode of Social Impact Live. The entire session can be viewed online. Individuals wondered what they could do to address the racial vaccine disparities. Dr. Dasgupta responded: 
"Structural racism and historical trauma need to be factored into the counseling pregnant people receive as they decide whether or not to get the vaccine. There is no discussion around systemic racism in the messaging I see. When you see a presentation, or statements from institutions, or if you see peer reviewed commentary that doesn't specifically talk about systemic racism – that's a great letter to the editor, let's get those conversations going."
More about the project leads
Dr. Dasgupta is a scholar in reproductive health and justice, and Dr. Goddard-Eckrich has extensive experience understanding medical mistrust and stigma within health settings in New York City among Black substance-using populations.  
Get in touch: [email protected] or [email protected] 
Dr. Goddard-Eckrich's work on the Black Justice subcommittee
Understanding Immunization and Care (UIC): A Public Health Campaign for Urban Indigenous people in the NYC Tri-State area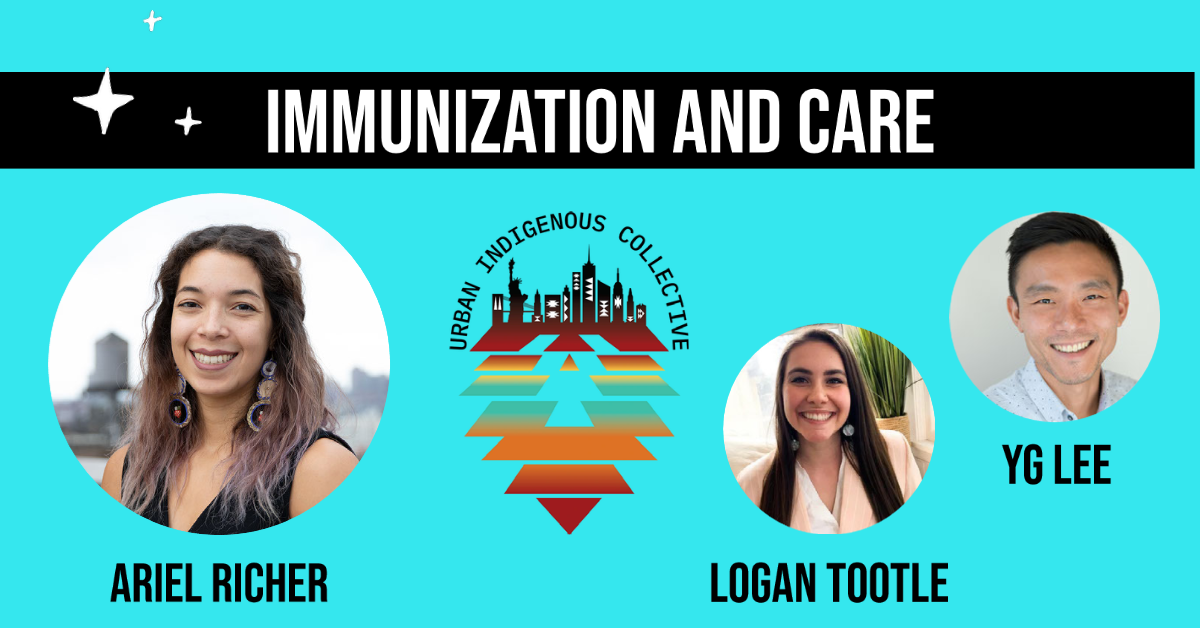 Project Lead
Ariel Richer, LMSW: NIH T32 Pre-Doctoral Fellow, School of Social Work; Researcher, (SIG); Director of Research and Advocacy, Urban Indigenous Collective.
Team members:  
What issue will your project be addressing? 
Indigenous and Native people are some of the most disproportionately affected by COVID-19 in the US currently. According to statistics published by the CDC, Native people are 1.8 times more likely than white non-Hispanic people to have contracted COVID-19, four times more likely to be hospitalized due to COVID-19, and 2.6 times more likely to die from COVID-19. These rates are the largest not only in comparison to their white counterparts, but also to Asian, Black, and Latinx people in the United States as well - with the exception of death rates (Center for Disease Control, 2020). We present national statistics because Native and Indigenous people are invisible in the data. There is no information about Natives included in the New York state dashboard. We do not know what the extent of this virus is in our Indigenous communities or how many of us have been vaccinated.
Contrary to the limited knowledge conventionally held about American Indian and Alaska Native (AI/AN) people in the United States, approximately 71% live in urban areas, not on reservations. However, research and service provisions are primarily reservation-focused. The federal government is required to provide healthcare to Natives, which happens through the Indian Health Service. However, among urban-residing Natives, only one in four live within an Indian Health Service (IHS) service area, which results in limited access to Indigenous-specific health services. New York City is home to over 100,000 Native and Indigenous people who do not have access to a facility specifically for them to learn about and access the COVID vaccine.
How will your project help address these issues? 
Through Urban Indigenous Collective, a community-based organization devoted to advocacy and accessibility of affordable health and wellness services grounded in cultural humility for Urban Natives living in the NYC tri-state area, we will partner with community organizations and develop a digital multimedia vaccine information dissemination campaign. The campaign:
a) is culturally relevant to our community, 
b) honors our traditional ways of knowing, 
c) acknowledges the harms caused by the medical community that lead to hesitancy and mistrust, 
d) addresses mental health and isolation. 
Additionally, we plan to distribute PPE to community members to actively combat the spread of COVID-19 within our community and provide assistance and support in navigating the vaccine appointment portals. 
Ariel Richer on Social Impact Live: "Health Needs of Native and Indigenous Populations."
More about project lead Ariel Richer
In addition to her above roles, Ariel Richer and her colleagues at UIC also recently received funding for the MMIWGT2S (Missing and Murdered Indigenous womxn, girls, transgender, and two-spirit) database. The funding, from Seventh Generation Fund for Indigenous People, Thriving Women, is to develop a database in the NYC tri-state area, submit FOIA requests to law enforcement agencies, conduct qualitative interviews with families, and disseminate a report of their findings. They also partner with Sovereign Bodies Institute to develop the database and provide mental health support and referrals.
Peers in the pandemic: Examining beliefs and attitudes about the COVID-19 vaccine among harm reduction peer outreach workers in New York City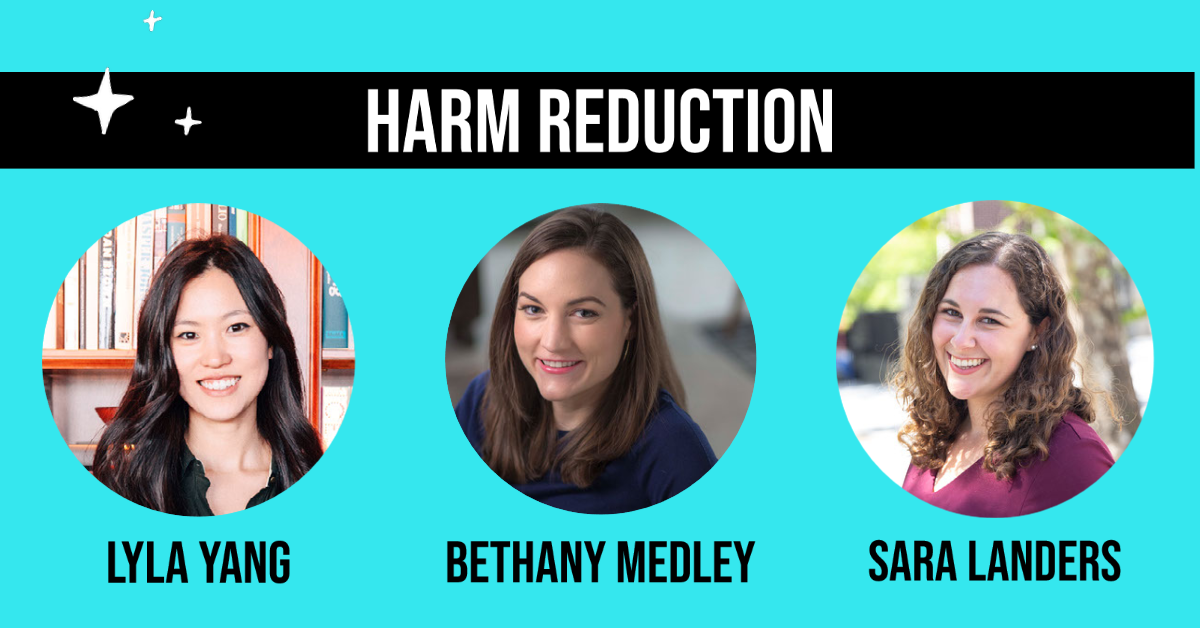 Project leads:
Bethany Medley, MSW: Ph.D. student - Advanced Practice, CSSW; Graduate Research Assistant, SIG
Lyla Yang, LMSW: First-year Ph.D. student, CSSW
Sara Landers, LMSW: Second-year Ph.D. student, CSSW; Graduate Research Assistant, SIG
Advisor: Louisa Gilbert, Ph.D.
What  issue will your project be addressing? 
COVID-19 infections in NYC continue to disproportionately impact marginalized communities, including people who use drugs (PWUD). Factors that make PWUD especially susceptible to contracting and dying from COVID-19 include a high prevalence of comorbidities, poor health care access, unstable housing, and living in under-resourced neighborhoods. Additionally, structural racism and historical trauma deeply impact ongoing challenges of vaccine uptake and inequitable access among PWUD who are Black, Indigenous, and People of Color (BIPOC).
Previous research demonstrates successful service delivery for PWUD via harm reduction education using peer-based outreach. Harm reduction peer outreach workers are people who self-identify as having lived experience of current or former drug use and who provide community-based harm reduction education and resources (often affiliated with an organization) for the drug-using population. Peer-based approaches to substance use have shown effectiveness in recovery support, linkage to drug user health services, and education. Despite immense challenges throughout the pandemic, peer-based street outreach workers have continued to deliver essential health services to PWUD. Given the essential need of peer-based approaches, it is critical to learn from peer outreach workers' experiences and existing relationships in order to develop successful vaccine education strategies and equitable distribution plans for PWUD in NYC, especially those who identify as BIPOC. 
How will your project help address these issues? 
Our project proposal seeks to examine 1) NYC harm reduction peer outreach workers' personal beliefs and attitudes towards the COVID-19 vaccine, and 2) their understanding of how the drug using community in NYC perceives the vaccine. 
We will conduct qualitative interviews with peers who provide harm reduction education and resources for the drug using community in NYC. Our project will incorporate a community-based participatory research model to prioritize the involvement and shared expertise of harm reductionists and individuals with lived experience of drug use. Findings from this project will be shared with stakeholders at local and state levels to help inform the development of tailored vaccine education and equitable distribution strategies, and it will also aid in adapting COVID-19 precautions for harm reduction activities to meet the real-time needs of PWUD.
Congratulations to the above project teams, and all grant recipients!
All COVID-19 Vaccine Micro Grants Recipients
CSSW provided seven total grants. Details from CSSW:
Asian Americans for Equality: Incentivizing Vaccine Access Through Mutual Aid

Project lead: Emily Rios (CSSW Lecturer/Alumna) 
Team members: Marissa Rodriguez, Divya Nair, and Tracy So (CSSW MSW students)

Peers in the pandemic: Examining beliefs and attitudes about the COVID-19 vaccine among harm reduction peer outreach workers in New York City

Project lead: Bethany Medley (CSSW Doctoral student)
Team members: Sara E. Landers, and Lyla S. Yang (CSSW Doctoral students), Louisa Gilbert (Advisor)

Public Health Campaign for Urban Indigenous people in the NYC Tri-State area

Project lead: Ariel Richer 
Team members: YG Lee (CSSW Doctoral students), Logan Tootle (CSSW MSW student), and Urban Indigenous Collective (UIC)

Centering reproductive justice within COVID-19 vaccine distribution: promoting vaccine choice in pregnancy among Black pregnant and lactating people in NYC

Project leads: Anindita Dasgupta (Associate Research Scientist/Lecturer) and Dawn Goddard-Eckrich (Associate Research Scientist/Associate Director, SIG)

Utilize Photovoice and CBPR principles, in collaborating with NLC staff, to identify effective ways to promote the vaccine in Little Village, Chicago

Project lead: Nathan Aguilar (CSSW Doctoral student)
Team members: New Life Centers (NLC), Susan Witte (Advisor)

"Vaccinasians" - Support two of the most adversely impacted and under-resourced Asian Pacific Islander (API) populations in New York City--with intentional mindfulness of migrants, seniors, and folx living with disabilities.

Project leads: Ana Angeles & Chris Won (CSSW staff) 
Team members: Alice Vo, Caitlin Kay, Catherine Han, Danielle Ocampo, Devany Howard, Est Park, Meryl Menezes, Joshua Binag, Ramya Chundhuri, Stacie Tao, Quyen Nguyen (CSSW MSW students)

Disseminate educational materials and training modules (emphasis on engaging BIPOC) to reach audiences that are older, economically disadvantaged and isolated

Project lead: Erica Lessem, MPH, Deputy Executive Director, Treatment Action Group
Team members: Terri L. Wilder (Lecturer), CSSW MSW/PhD student (TBD) and Mark Harrington, Jeremiah Johnson, Abraham Johnson, Cassandra Leveille (Treatment Action Group staff)

Empowering Self-Care in ECE Affiliates and Friends: Enhancing Vaccine Confidence Among Low-Income Latina Childcare Providers in New York City   

Project lead: Juliana Pinto McKeen (CSSW MSW student)
Team members: Angie Monreal, Emma Harger (MSW students) and Nicholas Hakimi (MSW/MPH student), Amy Kapadia (Advisor)