February 17, 2021
In tandem with Black History Month, members of the Black Justice subcommittee within the HEALing Communities Study share their work and insights.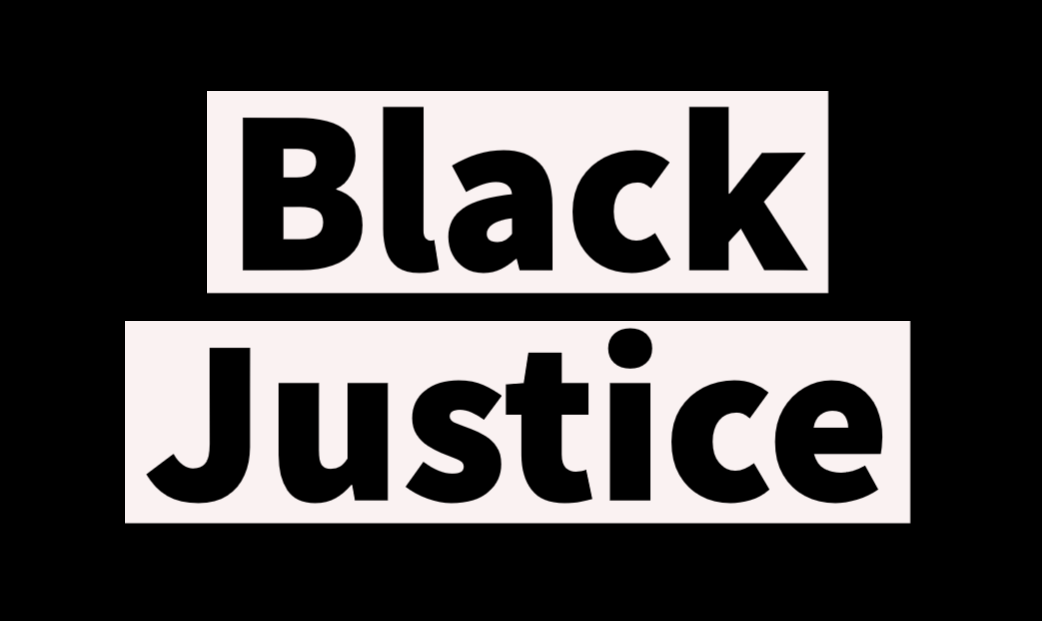 Allow yourself to be vulnerable. It doesn't feel good sometimes.
Introduction and interviews by Eleni Vlachos
Last year, many citizens and institutions in our country began a long overdue process -- one of reckoning -- with the past. Concepts like "structural racism"1 became part of our national dialogue, with many beginning to understand how centuries of oppressive policies and laws have led not only to barriers to advancement and educational and professional opportunities for Black individuals in our country, but disparities in health outcomes and disproportionate rates of arrest and incarceration. Most tragically, structural racism is fatal, responsible for the systematic devaluation and premature end of Black lives. In fact, a recent study found that during police encounters, Black people are three times as likely to be killed compared to white people.
Reckoning with these disparities is not a simple process. Since its inception three decades ago within the Columbia School of Social Work, the Social Intervention Group (SIG) has focused its research and interventions on marginalized populations including those who are racial, sexual, and gender minorities, people involved with the criminal justice system, people impacted by substance use, or otherwise devalued members of our society. 
To better achieve equity and social justice, I think it's best to be very direct in confronting inequities and injustices. At the root of some of the disparities we are charged to address is anti-Black racism. Hence, the name and focus on Black Justice.
Research at SIG continues to focus on health disparities in health outcomes research and advocacy. Recently,  the investigators from in the HEALing Communities Study (HCS) at SIG have undertaken a mammoth task: Addressing structural racism and health disparities as part of the ongoing research effort to reduce overdose deaths. Their subcommittee, named Black Justice, meets regularly to strategize and dialogue with the Study's Community Advisory Board (CAB).
Where does one begin? 
In tandem with Black History Month, we wanted to share the current work of this subcommittee, which was initially founded to address access to care, criminalization, education of providers and the general population, equity, jail reform, research, stigma, technology (lack of, or access to), trauma, and trust/fear.2 Guiding questions include:
Why do black people die from opioid overdose at a higher rate in some communities compared to others?
What ways does structural racism impact access to care, recovery, and treatment?
What can be done about structural racism to improve access to care treatment and recovery for black communities and communities of color?
In addition, HCS is collecting data by race and ethnicity to make inferences about racism, about the prevalence and scope of the opioid epidemic and opioid use disorder, about medication for opioid use disorder, and access to Naloxone (a life-saving drug that reverses overdoses).  
I interviewed four people from the HEALing Communities Study, three of them members of the Black Justice subcommittee -- Dr. Dawn A. Goddard-Eckrich, Joan Chaya, Dr. Elwin Wu, and Dr. Damara Gutnick --  to ask more about their process, including challenges that anyone instituting such an effort will undoubtedly face, such as a lack of inclusion and diversity in positions of power within our institutions. 
As an MSW student from SIG said in a prior article SIG published, 
The Black Justice HCS subgroup meetings are some of the first professional meetings that I have attended that not only call out the racial/ethnic disparities among different social and health outcomes, but they call out the system of white supremacy that uphold it.
Through the work with the Black Justice subcommittee the student plans to "take actionable steps to practice anti-racist, anti-oppressive research that align with the guidance of these meetings."
Interviews with HCS and the Black Justice Subcommittee
Dr. Dawn A. Goddard-Eckrich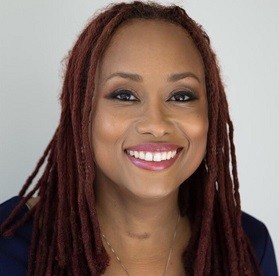 What's refreshing is, it's not just about research, it's about the process.
Dr. Dawn Goddard-Eckrich is the co-founder of Black Justice Subcommittee, an Associate Director of the Social Intervention Group (SIG), and an Associate Research Scientist. Dr. Goddard-Eckrich is also leading a study -- as part of HCS -- to evaluate racial disparities in availability of medications for opioid use disorder at pharmacies in neighborhoods throughout New York City. 
How did the Black Justice subcommittee begin? 
I was invited to co-facilitate a breakout to discuss and unpack a piece on structural racism in a journal written by Hillary Kunins. 
Because everyone was so engaged, we wanted to ensure we did not leave anyone hanging and to get people continuing to think about the impact of the HCS study. At this breakout, we asked if people would be interested in continuing the discussion. Everyone except one person was interested. We started meeting every week on how the group should go. We also received support from Drs. El-Bassel and Gilbert, the Principal investigators on the HCS. HCS is also coming up with a racial equity statement.  
There are three main partners in this work: The Community Advisory Board (CAB), Columbia University / SIG and our partners, and HCS. 
What do you hope to achieve with the Black Justice subcommittee?
We are also creating a safe environment where I hope participants can start a conversation with their staff, community, and those in positions of power to change policies and reallocate funding and priorities for all disparities. This can really change the health in these communities. It's cost effective, too.
My hope is that we can develop a framework that can be used to address all health disparities, beyond HCS and opioid addiction.
Do you have tips for others on setting up a group like Black Justice?
People have to be committed, they really have to want to do the work. It's always an opportunity to learn and grow. This is just a smaller snapshot into a bigger picture. This is not just about the opioid epidemic. It's a commitment and you have to check your ego at the door, and any preconceived notions you have about anything. Allow yourself to be vulnerable. It doesn't feel good sometimes.  
Any final thoughts, and next steps? 
Our research would improve by focusing on these issues and we can access groups that tend to be forgotten. The group is morphing and the initiatives are coming from within the group. What makes it refreshing is it's not just about the research, it's about the process, and we are meeting once or twice a month. 
Everyone who is part of this HCS study needs to remember that we cannot accomplish a 40% reduction in opioid deaths without engaging all ethnic minorities and other marginalized populations (LGBTQ, justice-involved etc). My hope is that we can develop a framework that can be used to address all health disparities, beyond HCS and opioid addiction.
Joan Chaya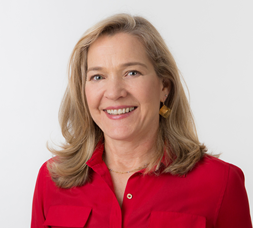 I don't think there is a visible finish line here. I do see myself transforming every day with new learnings and understandings.
Joan Chaya is the Senior Director, Diversity & Inclusion, Montefiore Medical Center and is a co-founder of Black Justice Subcommittee.
Tell me more about Black Justice and the name of this subcommittee.
Our HCS Sub-committee on racial disparities began with the name Racial Disparities Sub-committee. We then discussed being intentional with our language and tried the name Racial and Social Justice Subgroup. After discussing the meaning of justice and  considering other names the group settled on Black Justice. We were thinking about language and how important it is. If we title it "Social Justice and Racial Equity" we can have an impact on some groups but not all. And the group that we're seeing often overlooked is Black individuals, so we consciously wanted our efforts targeted to support our Black and brown communities across the board in the NYS HCS communities.
Is it uncomfortable for people to be that direct? 
Yes, I do think people struggle saying Black Justice. Using the acronym BIPOC (Black Indigenous People of Color) allows people to feel more comfortable. We need to be very conscious of our language and be intentional about the impact of any intervention we make as a group so that there is true equality for Black, brown, and other people of color. True equity. We want to look at how this subgroup of our CAB can identify and share learnings/experience with the other county coalitions, so that this work can be spread through these HCS (Healing Communities Study) communities. 
What are some of the things you hope to share?
Some of the things we want to collect and share with our NYS HCS communities are toolkits for racial and social justice, articles, etcetera. We want to assess whether or not HCS policies, procedures, and interventions are actually equitable across the board. We are trying to break old habits – only making decisions based on what those with positional power would want us to make. We also share resources we find helpful with each other – for example, a recent short video of a Black man describing his displacement in his community over time.3 
[Editor's note: More resources from Joan included at the end of this article]
How did you get involved with HCS?
My area of expertise is in community engagement and training and technical assistance. I am an HR professional with a concentration in human behavior and organizational  psychology – and I was brought in to help with change management and community engagement. I have a passion for diversity, equity, and inclusion (DEI), around the social determinants of health and health literacy. I was involved in the 5 year Medicaid initiative that New York embarked and I lead the strategy design and implementation for workforce development and cultural competency. Now, I am involved in the HCS study that focuses on addressing health disparities.
What have you observed from your participation? 
It's truly wonderful – an opportunity where we have targeted expertise come together and strategize and impact the communities. One challenge is to integrate our work with other states and make decisions together. All four states are drafting a racial and social equity statement.  
Tell me more about the Black Justice subcommittee.
We had already been looking at the composition of our HCS Community advisory Board (CAB) and county HCS community coalitions. We had the idea of giving focused attention for those unrepresented groups not included in the initial coalitions. I'd be remiss not to say the tragic murders of George Floyd, Breonna Taylor, and so many others made us expedite this work. This was the first group that started meeting as a sub-group of the CAB. We sent articles to the CAB that we thought were relevant that focused on the impact of structural racism on opioid use disorder, and spent an hour talking about structural racism and the impact on opioid use disorder in breakout groups . Then we asked the group if they had interest in joining a sub-group on racial and health disparities.  
What do you hope to achieve? 
It's an opportunity to help people expand their own understanding of the impact of unconscious biases on health outcome, enrich the HCS research and reach out to different communities The impact of white supremacy culture on what data gets collected and how this can unintentionally impact our Black and brown communities needs to be understood. And allowing this data gap to continue hurts all communities. To have our community members understand this and commit to really make radical changes is what I hope this group can influence. I am happy that the HCS has been paying attention to these issues through the research, CAB and work of the coalitions.
I don't think there is a visible finish line here. I do see myself transforming every day with new learnings and understandings. I like to remind myself of the Brene Brown quote: It is about getting it right, not being right. To be comfortable in our discomfort. 
We want diverse representation and we are looking at whether we have Black and brown representation in our subcommittees and coalitions. But we don't want to add someone as tokenism, we want people because they represent their community as a Black woman and with expertise or experience in opioid use disorder (OUD). We're all being tapped for what we bring into a room. I have to educate myself, not rely on other groups to educate me when I have gaps.
Dr. Elwin Wu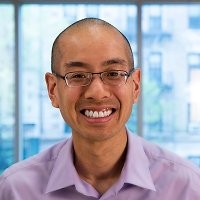 Dr. Elwin Wu is a Co-Director of SIG, a member of the Black Justice subcommittee, and a co-investigator on the HCS grant. On addressing racism, Dr. Wu says,
"We need to stop focusing on goals. It's obvious that nothing really changes when we keep taking the usual approach to problem-solving. What we need is a different process."
Tell me more about Black Justice. 
This is the CAB subcommittee on racial disparities. The group originally went by different, general "safe" sounding words and phrases, using words like "equity" and "justice." However, to better achieve equity and social justice, I think it's best to be very direct in confronting inequities and injustices. At the root of some of the disparities we are charged to address is anti-Black racism. Hence, the name and focus on Black Justice.
We can and do address other "isms" like racism against other groups, heterocentrism/homophobia, transphobia, ableism, ageism, Islamaphobia, anti-Semitism, and the list goes on. We want to tackle anti-Black racism head on and unambiguously. We still transfer the insights, skills, and process to other social justice issues.
Are you planning on bringing in more Black individuals to the group?
That's interesting, why do you ask that question? 
Good point. Maybe I'm expecting Black people to do the work that more of us white folk should be doing. 
Yes, asking the oppressed to do the labor for the oppressors. So how do white folx do the work? The challenge is leaning into discomfort rather than tokenizing or asking black individuals--nor Black Justice--to speak for all blacks. 
Also in asking about the outcome…focusing and emphasizing goals feels very Western, capitalist, and patriarchal (to name a few). An alternative is to focus on the process. For example, what's the experience of using coded language? Even more to the point, what is our experience when we hear people talk about "the need for diversity" instead of "only White people are in positions with power?" As we reflect on our insights, reactions, and experiences--and what helps as we unpack them--we change ourselves and find our own path to change. We begin a key process: Rather than asking/demanding that the world change, it becomes about how we can get the world to change.
Instead of saying our goal is to increase the number of Black people, how can we hold the CAB and researchers responsible if there is not sufficient representation? I'm thinking of more experiential activities to prompt reflection. 
What are some of the barriers to what you propose?
White individuals must be willing to have their power threatened. Additionally--or more precisely, at the very least--people in power need to recognize that they benefit from white supremacy. I suspect that is not an easy thing to accept, the notion of benefiting from white supremacy culture, which one can probably identify in any endeavor in the U.S. or other capitalist country. 
What would you like people to understand about organizing Black Justice to address structural racism? 
In raw numbers, white people are the majority of the population and, thus, represent the majority of overdose deaths (either nationally or in their local community). I've heard people ask something along the lines of "Why do we make these efforts for what is a minority of the population?"
A process-focused approach is useful to address this way of thinking. For example, I might ask them a series of questions: The number of people who have a mobility disability is a comparably small number relative to Black people in the U.S. Would you argue against parking spaces for people with disabilities? 
Then, following up on this question, we can get to the heart of the matter: Why might it be more taboo to argue publicly against such parking spaces, than it is to argue publicly against focusing on Black lives?
Damara Gutnick, MD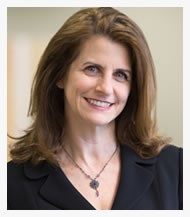 We're designing an integrated care delivery system for people with substance use disorder. Having the voice of patients and people with lived experience on the CAB is critical, because the system needs to meet their needs and work for them.
Dr. Damara Gutnick is the Medical Director; Montefiore Hudson Valley Collaborative, and leads the NYS HCS Community Advisory Board (CAB) among other activities. 
How did you get involved with HCS?
As the medical director of the Montefiore Hudson Valley Collaborative, one of 25 Performing Provider Systems (PPSs) in the NYS Delivery System Redesign Incentive Payment (DSRIP) program,  I served as a network administrator for over 200 diverse provider organizations in seven Hudson Valley counties. Many of these counties were target HCS counties. Reducing opioid overdoses and deaths by improving care transitions was a focus of our DSRIP Crisis Stabilization project. 
What made you want to get involved? 
People are dying. If I could make a difference in public health and save lives, that's my number one goal. But also, I thought my experience in community engagement through the NYS DSRIP program would add to the grant. In fact, our Einstein/Montefiore team helped write the community engagement part of the HCS grant.
This is one of the first studies of its size looking at its own reflection.  
What does the Community Advisory Board (CAB) in general mean to you, and why are you involved?
It was important to have the right people and stakeholder organizations represented on the CAB. Because we're designing an integrated care delivery system for people with substance use disorder and facilitating the implementation of evidence based practices, having the voice of patients and people with lived experience on the CAB is critical because the system needs to meet their needs and work for them.   We also included other key stakeholders who can make the difference and have a downstream impact on policy, including organizations in the field of substance use, prevention, criminal justice, primary care, pharmacists, dentists,  as well as representation from the New York State Departments of Health and Mental Health, and OASIS. 
We also have several active CAB sub-committees including a group focused on policy issues that impact substance use care delivery, and a communications workgroup.  At each meeting we share data from the counties and hear about county level implementation.  We aim to have space in every CAB meeting for active discussion and feedback by CAB members. We don't want it to be didactic: We want people to share their perspectives 
While I am not a member of the Black Justice subcommittee, I am privy to their work which is so important for this study. I appreciate how the group has challenged us as research team members, CAB members, and as individuals  to lean into our discomfort and have difficult conversations about disparities and race.  The deaths of George Floyd and Brianna Taylor brought a lot of attention to this.  Counties are now collecting and reviewing opioid death data by race and ethnicity. The data tells a story, and it is important to use it to guide improvement efforts. The Study team also recognized opportunities to increase diversity within the study team itself, the CAB, and the county coalitions and are taking action by having open conversations and identifying additional stakeholders that represent voices of BIPOC to include. 
Making the effort sustainable is very important in the way we make research going forward and not just this Study. By critically reflecting back on our work to date and identifying opportunities to improve by ensuring representation of diverse voices and collecting and reviewing race and ethnicity outcomes data we are setting an example for future studies. 
---
Footnotes and additional resources
1 Structural racism refers to the totality of ways in which societies foster racial discrimination through mutually reinforcing systems of housing, education, employment, earnings, benefits, credit, media, health care, and criminal justice. These patterns and practices in turn reinforce discriminatory beliefs, values, and distribution of resources. We argue that a focus on structural racism offers a concrete, feasible, and promising approach towards advancing health equity and improving population health.
2 The focus of Black Justice includes:
Sharing resources - including equity toolkits, 
Recognizing differences in treatment as something that should be put to the forefront when we are trying to design more equitable services, 
Ensuring access to care is similar in all communities, 
Educating first responders to reverse the real fear for people of color to call first responders, 
Strategies to increase diversity of the providers and the individuals who are researching what is considered best practices, 
Think about the way we deliver services and if they are as welcoming as they could be. 
Do more working with communities and leaders in the communities to figure out how to connect people to services. 
3 Others Resources shared: