February 24, 2022
In a three-part series, the staff at SIG share the contributions of Black researchers, scientists, and health care workers both historically and contemporarily ("making history") and acknowledge ongoing issues in research.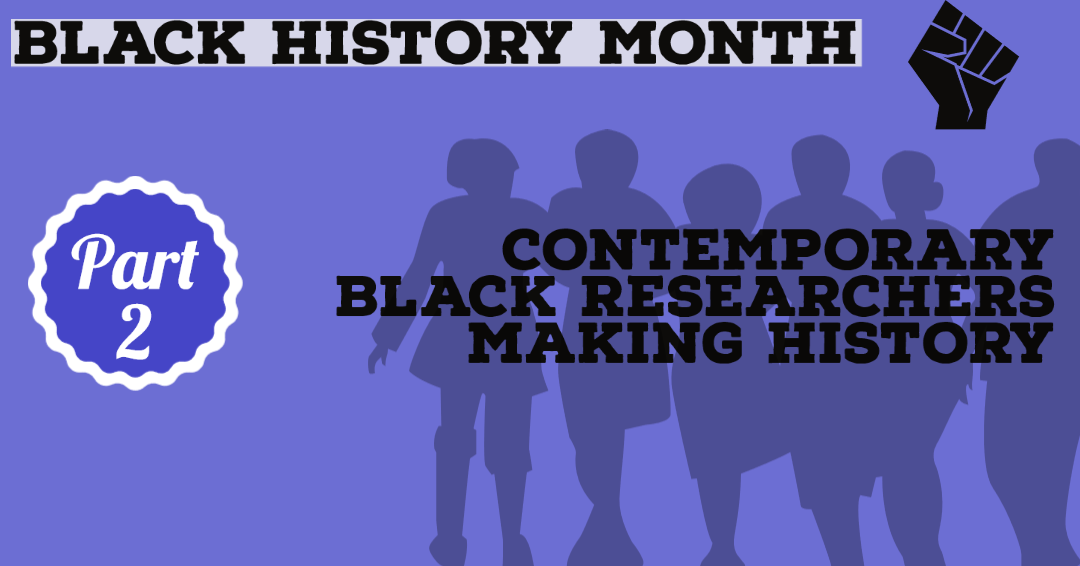 As noted in Part 1, staff at the Social Intervention Group (SIG) are commemorating Black History Month and the tremendous achievements of Black researchers, scientists, and health care workers both historically and contemporarily ("making history") related to SIG's research areas. Also, importantly, the staff want to acknowledge ongoing problematic issues in research that need to be addressed (Part III).
SIG will share these contributions through three separate articles to commemorate Black History Month: 
Contemporary contributions
In this section, Part II, we asked our researchers and staff to share some of the scientists in our research areas making history that they admire and wish to highlight. Several SIG researchers contributed to the selection of individuals below including Drs. Nabila El-Bassel (director of SIG), Elwin Wu (co-director), Louisa Gilbert (co-director), Dawn Goddard-Eckrich (associate director), Anindita Dasgupta (research scientist), and Melissa Cervantes (MSW student), and Eleni Vlachos (director of marketing).
Contemporary Black researchers making history
The following incredible researchers shared by the above SIG staff are listed in no particular order. Each link contains the source of information for the quotes.
The HIV Intervention Science Training Program (HISTP) began over a decade ago at SIG. The mission of this NIMH-funded multidisciplinary training program is to "develop and facilitate the growth of scientists from underrepresented groups conducting HIV-related dissemination and implementation research." To support new tenure-track faculty, HISTP conducts tailored training sessions and institutes, provides mock grant reviews, mentorships, and more. 
Currently, the HISTP program includes ten scholars from universities across the country working on a range of HIV-related research projects. Training for this cohort of scholars is focused on integrating technology into research, and scholars participated in a hackathon with Games for Change.  Several HISTP scholars also shared their knowledge and expertise in a 2021 event entitled For Us, by Us: A Conversation about Racism, Discrimination and Bias in Higher Education. 
For Black History Month, we want to share the incredible work of current HISTP scholars, presented here in alphabetical order. Please do click through and discover the unique research they are conducting as these scientists make history. 
Get involved: Follow HISTP scholars or share the opportunity to apply
This list is not exhaustive. Are there any researchers -- related to SIG's area of research -- that we missed and should include? Please do write Eleni. Stay tuned for parts II and III, on contemporary Black researchers and advocates, and problematic areas in research.
About SIG
SIG was founded 30 years ago to address the AIDS pandemic. Both AIDS and HIV continue to be the focus of most of SIG's research projects and efforts, which also include often concurrent issues of intimate partner and gender-based violence, substance use disorder, and racial and health disparities. The underrepresented populations SIG serves include people who inject drugs or suffer from substance misuse, sexual and gender minorities, justice-involved populations, people who are refugees or undergoing forced migration, and people who trade sex for money.