March 11, 2021
An interview with Nilda Nieves, Marie O'Connor and Kristin McConnell of Putnam County.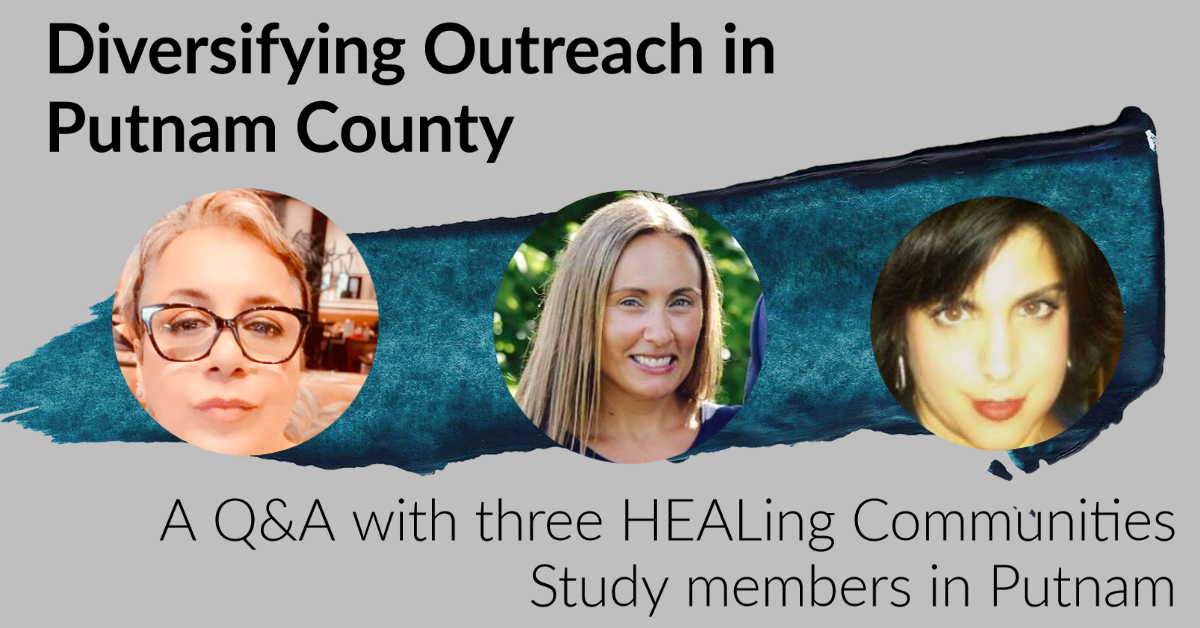 Introduction and interviews by Eleni Vlachos
As part of ongoing research and activities to reduce overdose deaths, several members of the HEALing Communities Study (HCS) are interested in and examining how racial health disparities and inequities impact the communities they serve. 
As SIG shared recently, several HCS members formed a sub-group to address structural racism and inequitable outcomes through the Black Justice subcommittee. Other members of HCS are addressing health inequities through individual county-led efforts, such as in Putnam County, one of the eight counties participating in the first wave of HCS. 
In fact, HCS members from Putnam are ramping up efforts to engage the Latinx community. We interviewed three individuals leading this effort and asked about their approach: Nilda Nieves, Kristin McConnell, and Marie O'Connor.
Community partnerships -- both as part of HCS and in the outreach described below -- are key to saving lives in New York State.
Nilda Nieves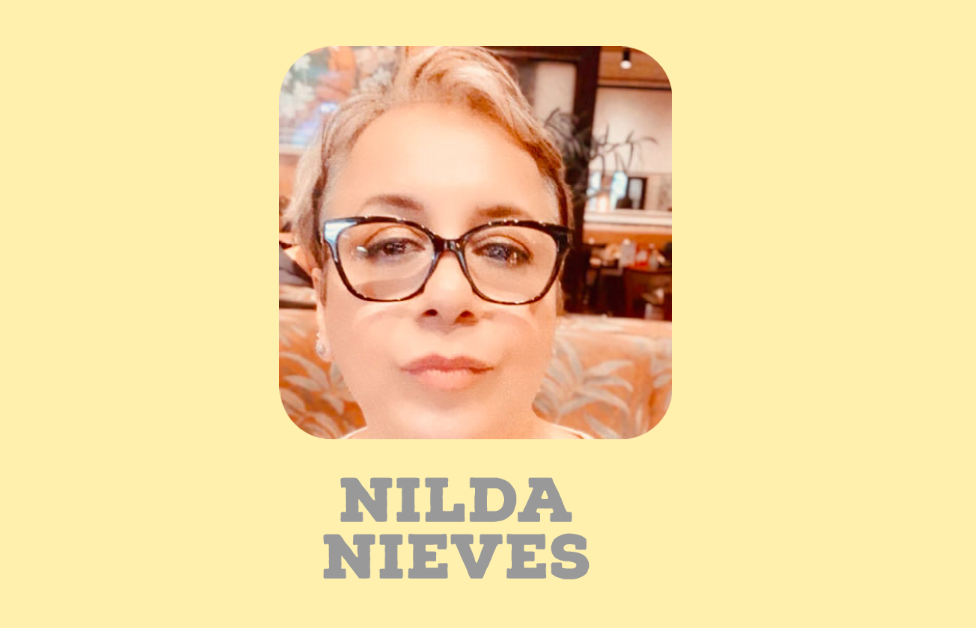 As the Community Engagement Facilitator for HCS, Nilda Nieves works with community agencies in Putnam County that provide medication for opioid use disorders (MOUD) and mental health services, among other services and resources to address overdose deaths in line with the HCS goal to reduce overdose deaths by 40% in three years. 
Prior to her work with HCS, Ms. Nieves conducted outreach by assisting families in finding treatment providers and support for their loved ones. For twenty years, she served as Administrator in an OASAS licensed in-patient detoxification unit in New York City.   
Interview with Nilda Nieves
What drew you to the HCS study?
I have been in the field of addiction for 20 years. The position presented itself to me and I wanted to be a part of it.  My father was an alcoholic and died as a result of his disease. I watched him die a terrible death as a result of his disease.  If I can help another person prevent the death of their loved one and get them recovered, then I have done my job. I believe there is a reason God put me in this line of work.  
If I can help another person prevent the death of their loved one and get them recovered, then I have done my job.
How did you realize there was a need to reach more diverse communities?
While working with a medical clinic for the Latinx community to implement medication for opioid use disorder (MOUD) with their clientele, I didn't see any Spanish resources for Naloxone distribution or education on how to reverse an overdose. 
What are some ways you then approached outreach to Latinx communities?
The Narcan pop-up training in October at the soup kitchen in Putnam County, where people come to get free lunches, was the perfect venue to set up a table and share materials. My colleague Marie O'Connor spoke with the pastor, and he agreed we could implement the pop-up Narcan training to the community that frequented the soup kitchen.
As a Latina myself I felt comfortable approaching people and sharing resource brochures as well as masks and the free training.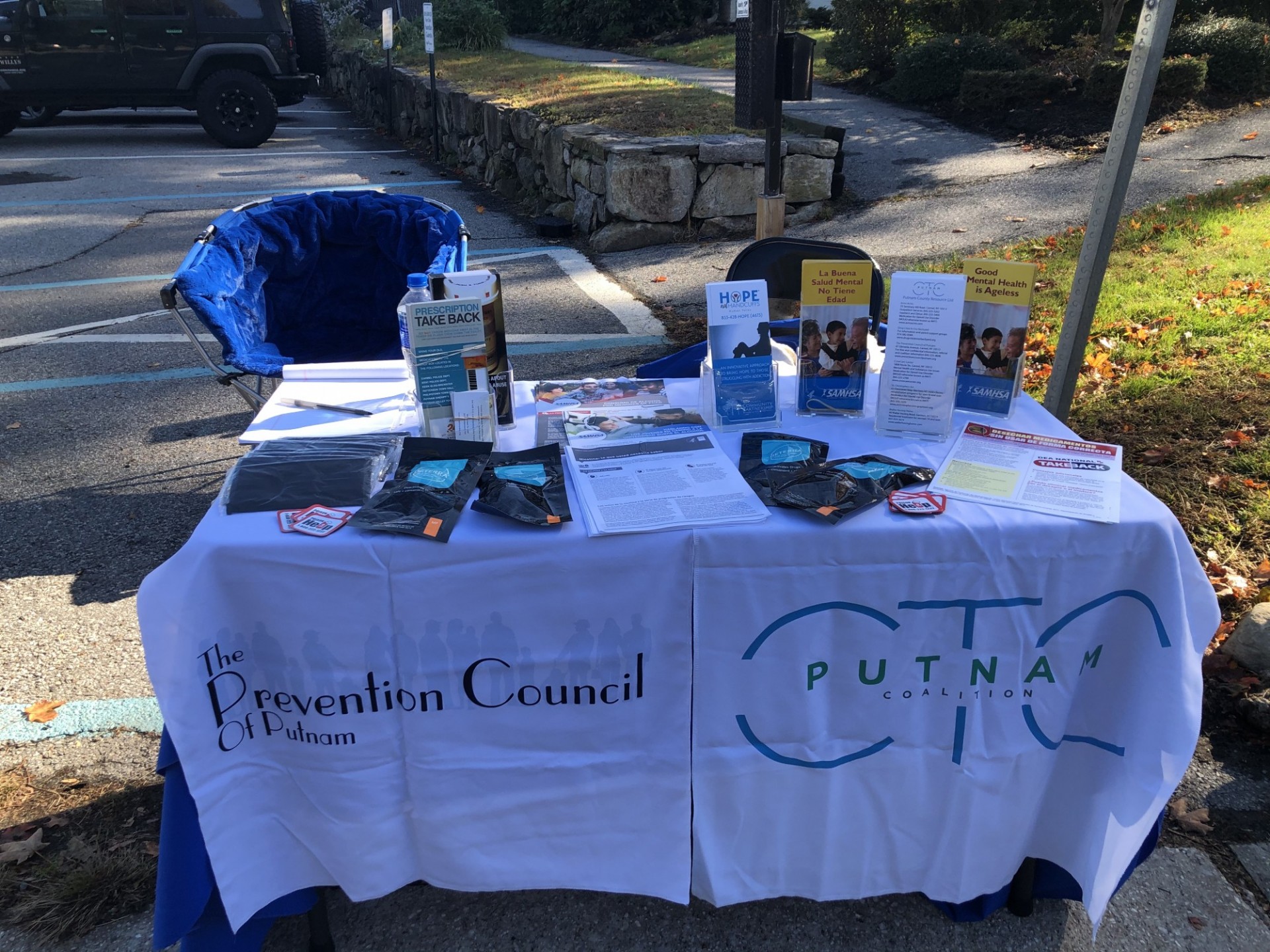 Many people didn't have masks, for whatever reason, and they didn't speak English.  Many were mothers with small children. When I gave them masks, they put them on right away. 
I would explain the importance of Narcan to them in Spanish then I'd ask if they knew anyone else that needed help. Unfortunately a lot of the individuals are undocumented, and were afraid to even sign their names to the   training sheet. I let them know it was confidential. You have people who are afraid for many reasons. I find it a bit difficult to provide the same level of services and outreach we used in the past [pre-COVID]. 
What do you hope to achieve through diversification?  
I want the Latinx community to have trust and get the help they need without feeling they will be in trouble. I'm a Latina.  I grew up in Hell's Kitchen NY, and  I understand the importance of trust and the need to have materials in your native language or any other language to meet the community needs. Overall for the HCS Study, I would like to see a reduction in opioid related deaths and end the stigma around addiction.
Any tips for others wanting to incorporate similar efforts?
Getting people involved in the community they live in is important. Meeting them where they are, providing resources needed, and making changes for the better of all involved. 
It's important that pharmacists are involved because they are dispensing medications to the community.  I believe if they see that something is not correct with the person receiving opioids, educate them on the dangers of overdose and provide them with a Narcan kit.  Another goal is to ensure they have Narcan kits available -- ideally for free with every opioid prescription.
Other thoughts for those working in the field with people who have substance use disorders?
We need to work to reduce stigma towards people who use drugs and addiction in general.  Meeting the person where they are. Helping them obtain sobriety one step at a time. Stigma has been around for many years, with many different causes. I don't know how we can change that way of thinking. Except:
"Be the change you want to see in the world." (Mahatma Gandhi)
How do you suggest people combat stigma? 
Practice active listening, let them know you understand what they are going through. Some will ask: How are you going to help me if you have not been through this?  It's all about empathy, understanding, and compassion.  Accessing the right resources and educating the community and individuals you serve. 
Marie O'Connor and Kristin McConnell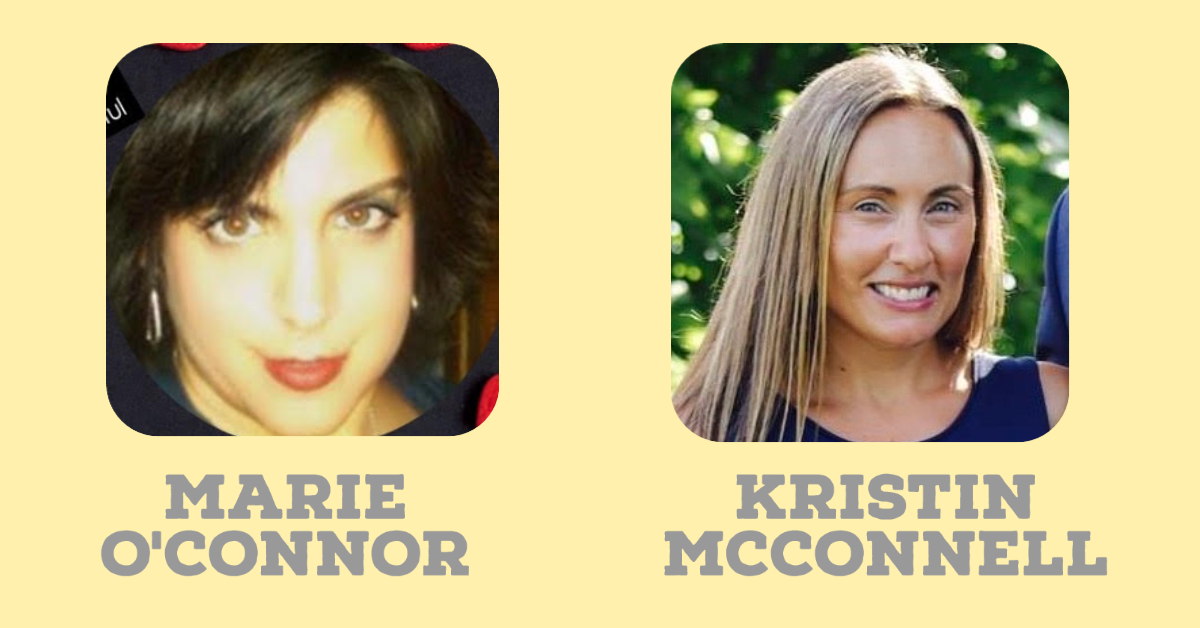 Both Marie O'Connor and Kristin McConnell work for The Prevention Council of Putnam, a small non-profit serving all of Putnam County as well as an OASAS provider. Through coalition work, the Council engages all sectors of the community to reduce substance use and misuse. 
Marie O'Connor is the Drug-Free Communities Grant Coordinator, and a champion for the Communications Workgroup for HCS. She engages the community through social media messaging, social media presence with HCS, and in print materials. 
Kristin McConnell is the Executive Director.
Interview with Marie O'Connor and Kristin McConnell
What made you realize you need to reach more diverse communities?  
Kristin: The Council has been trying to expand our reach to the Latinx community through the years. With HCS we've been able to do non-traditional things, discovering how we can really engage that community beyond just providing materials in Spanish.
I've always tried to be culturally sensitive and competent, but most recently there has been some discussion around health equity and social determinants of health, some populations deprived and at a disadvantage. During COVID-19 we had a chance to look at how to reach those high-risk populations. Not just with Naloxone but with masks. One example of trying to broaden our reach is working with agencies such as Open Door Family Medical Center, which serves a huge part of the Latinx population.
With HCS we've been able to do non-traditional things, discovering how we can really engage that community beyond just providing materials in Spanish.
What are some other ways you conduct outreach to reach these communities?
Kristin: We held a pop-up event at the First Baptist Church in Brewster. They allowed us to use the parking lot to the church which also houses a local food program and community action program. People were waiting in line to participate in the Narcan training. We also had a resource table set up at the street level.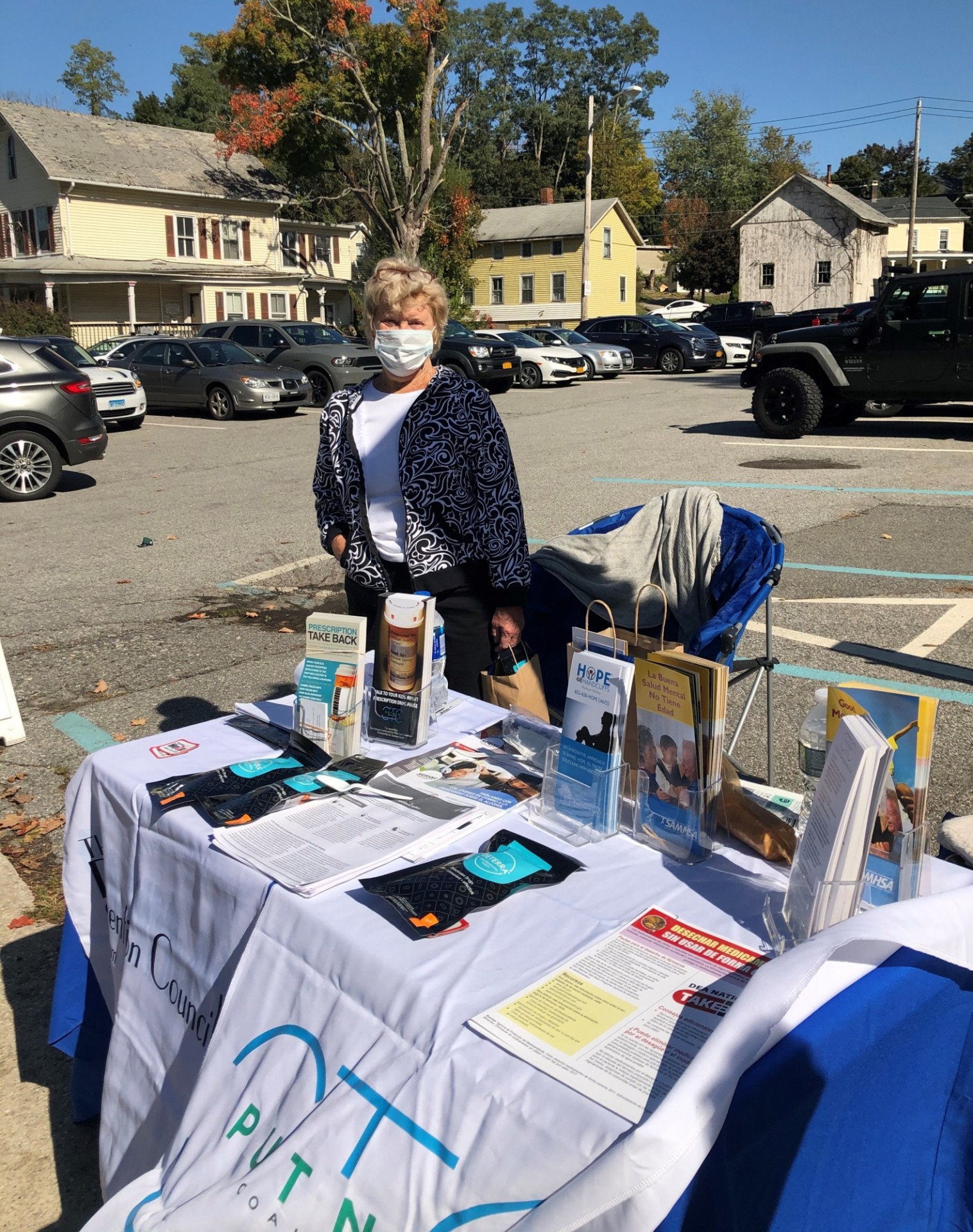 Nilda engaged people as they walked by, giving out masks, Deterra Drug Deactivation Bags and providing resources. We had resources and Spanish speaking people from our coalition to translate the life-saving information. In addition to marketing the event on social media, the church also advertised in their bulletin, and we marketed the event in partnership with retailers in the village by posting flyers in their windows.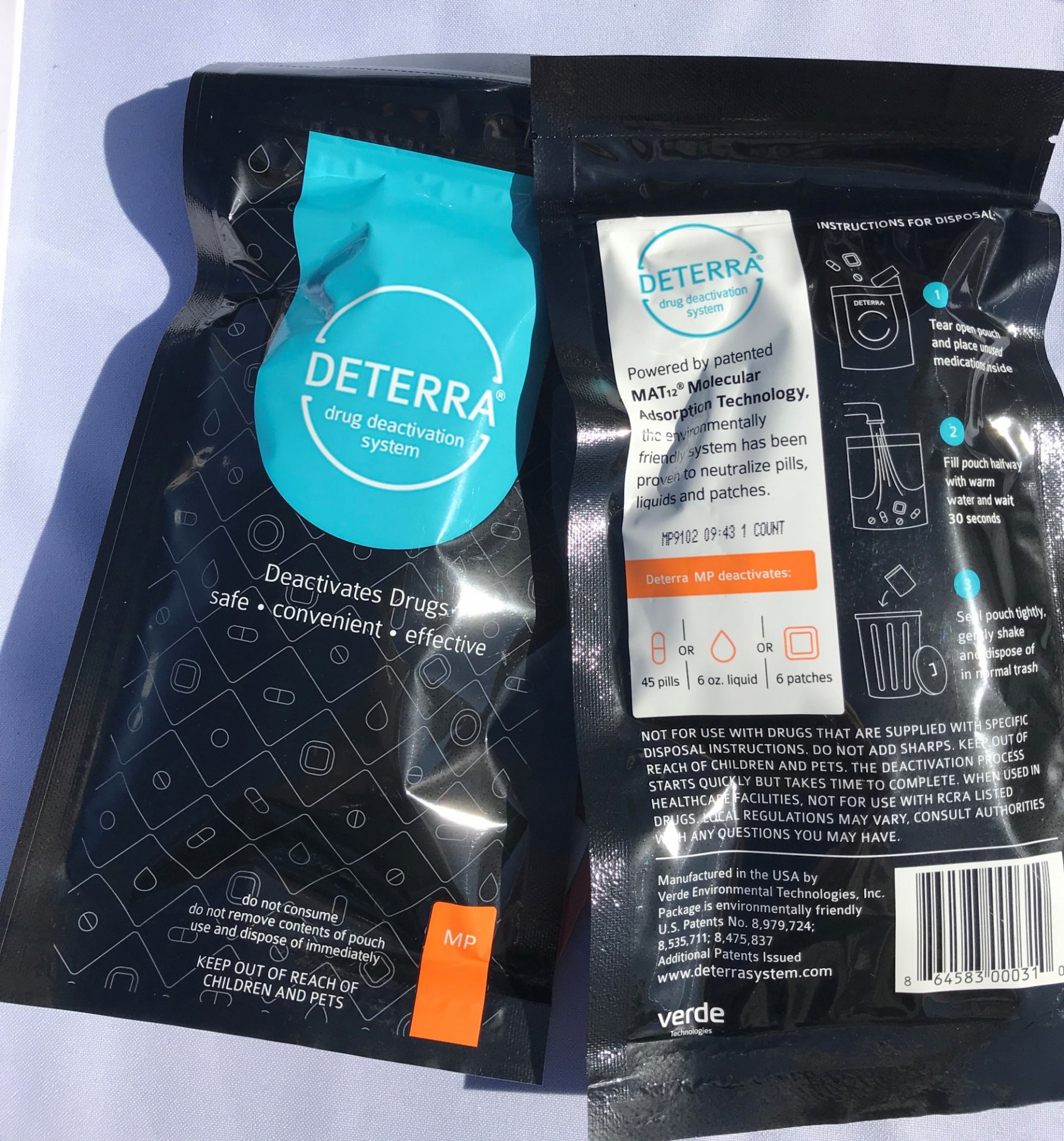 Marie: The nice thing about the event was the short turnaround time from inception to launch. The event was planned, our National Guard and community partners were fully engaged, and within two weeks time, the event was held.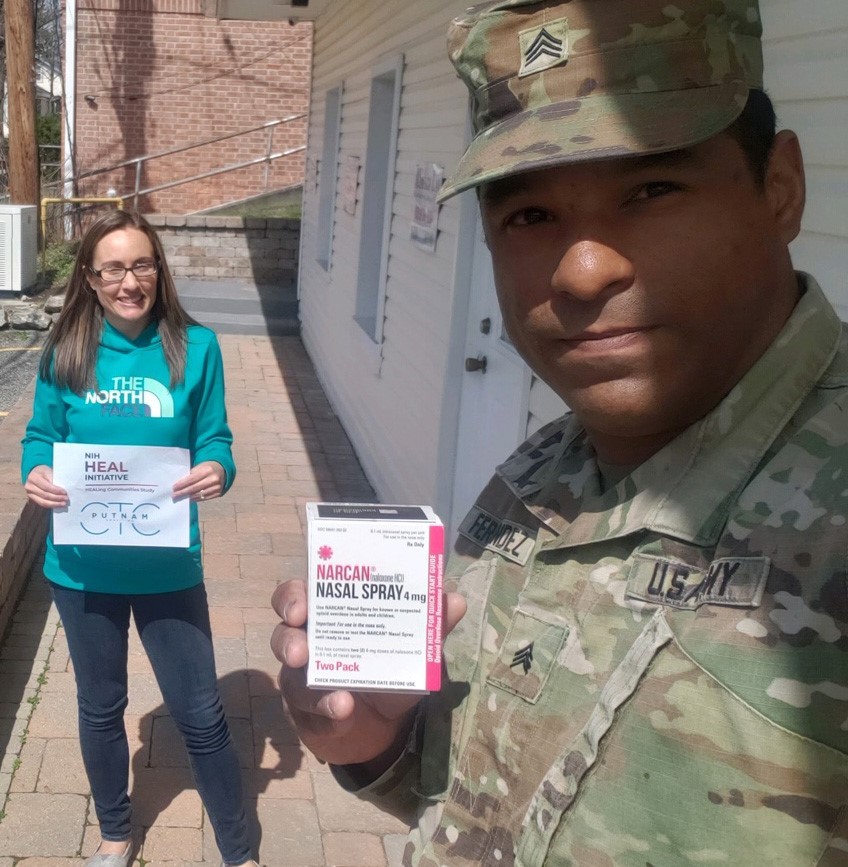 Kristin: Marie was so instrumental in working on the evolution on how we were able to use the First Baptist Church parking lot, and with some of our coalition members with Marie's connections. We were fortunate in October to have very low COVID cases and could have a safe socially distant outdoor event. 
We are planning to take an assessment in the Spring of where else in our county we can have these pop-up events for underserved or hard to reach populations that may not have transportation resources, or may need things translated. Not just Narcan, but other things, to connect them to services, and provide resource cards and information they may need to access information. Providing Deterra bags for unwanted/unused medications. We are looking at who we can partner with non-traditionally to meet folks in these communities.
How else does HCS fit into this work?
Kristin: When everything happened last March with the pandemic, all the counties were tasked with fast-tracking Naloxone distribution. Particularly for high-risk populations for overdose during COVID. So throughout last year we looked at how we can provide the Narcan training virtually, and started doing the training through Zoom. Then, in the Fall, it evolved to doing these pop-ups.  
Do you have any other pop-ups planned?
Marie: We'd like to be able to offer a pop-up in our Cold Spring community on the western side of our county (Brewster was on the East). Our plan is to replicate the Brewster Village event in the Spring, and also offer the training and resources to other communities within Putnam County. 
What have you seen as a result of your efforts?  
Kristin: It's too soon to tell, but I will say that we have brought a lot of awareness to overdose education and Naloxone distribution and broadened our reach. This is also important to reduce stigma of opioid use disorder and the associated stigma around Naloxone.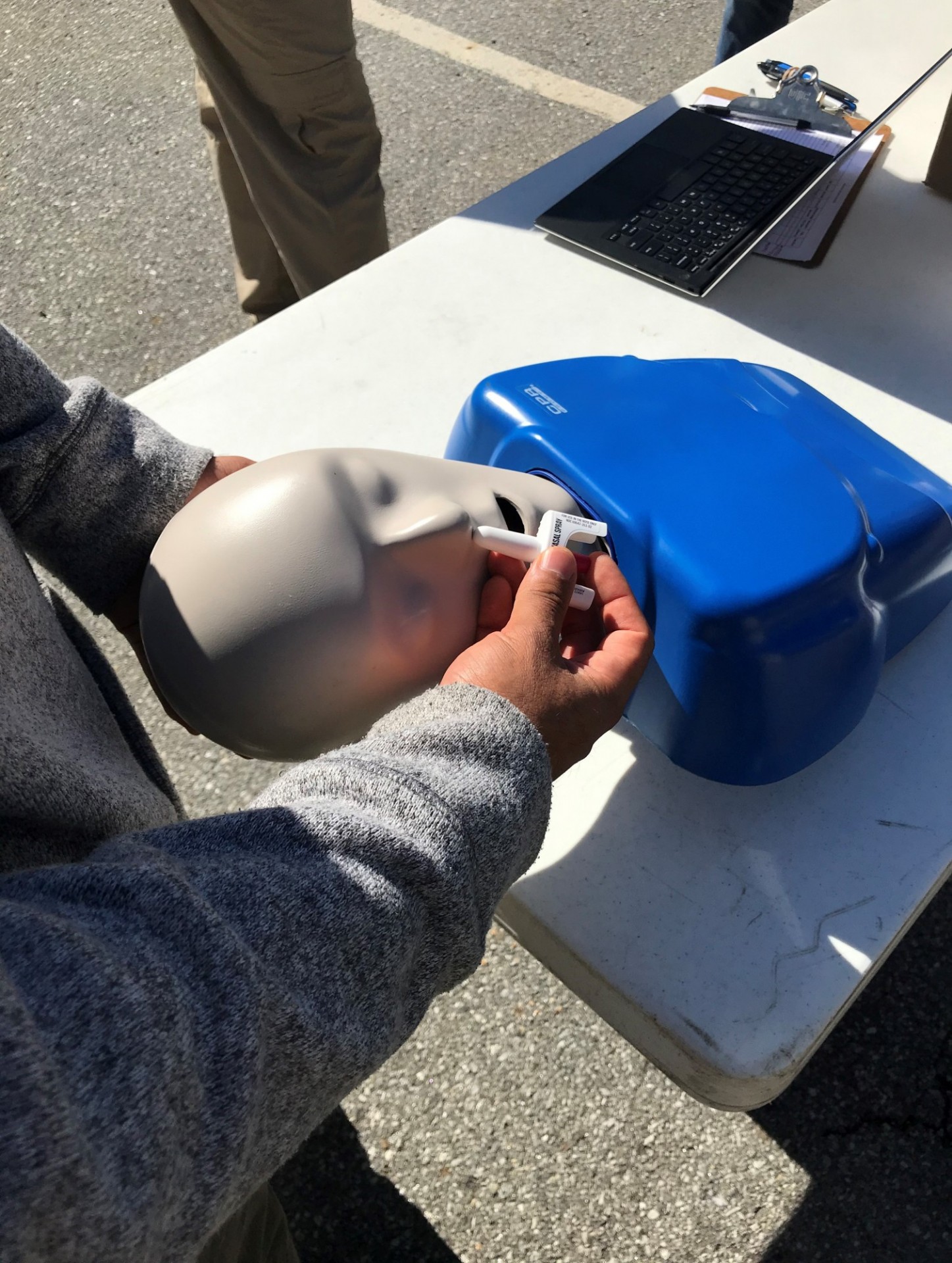 What do you hope to achieve through diversification?  
Marie: The education piece is so important, especially related to stigma. A lot of the education via social media and press releases is engaging people in a way that they have not been exposed to or perhaps thought about. Through our outreach, we are bringing normalcy, consistency and care to individuals who may have health disparities in the past. Our hope is to have people realize that they are living in a county that is open and accepting of all of its residents. Our idea is to provide engagement where we have not seen before. 
Kristin:  I go back to their being disadvantaged in so many ways, such as not having transportation and wouldn't be able to attend traditionally. People may not have access to wifi or lack technical skills to go to the internet. There are other complex issues such as individuals who may not be documented, but still have the means to access services. So bring it to them, make it bilingual. We did have members of the NY National Guard Counter Drug Task Force there to provide the training.
The overall goal of the Study is to reduce overdose deaths by 40% in three years, so providing the means to fast-tracking Naloxone and getting it to as many people as possible is important.  
Those relationships are cultivated. It's not just this one-time ask. It's sustained and ongoing, carried forward.
What materials are bilingual?
Marie: Through HCS we were able to print 4 x 6 cards that share information about the importance of  carrying Naloxone and on the flip side of the card, information about stigma: words matter, and words to use as an alternative to "addict." 
A resource for Person-First language
Any tips for others wanting to incorporate similar efforts?
Kristin: To think a little bit differently and look how you might utilize the partners you work with to make these things happen. We did it quickly, but without the partnership with First Baptist Church and the National Guard would have not been possible. We need to work together to make it happen, and to work together in a non-traditional way.
Marie: I agree. Those relationships are cultivated. It's not just this one-time ask. It's sustained and ongoing, carried forward. 
---