November 21, 2019
On December 2nd from 12 - 1 pm, Drs. Bruce R. Schackman and Laura Starbird will explore how measuring the cost of the HEALing Communities Study can help others replicate the model.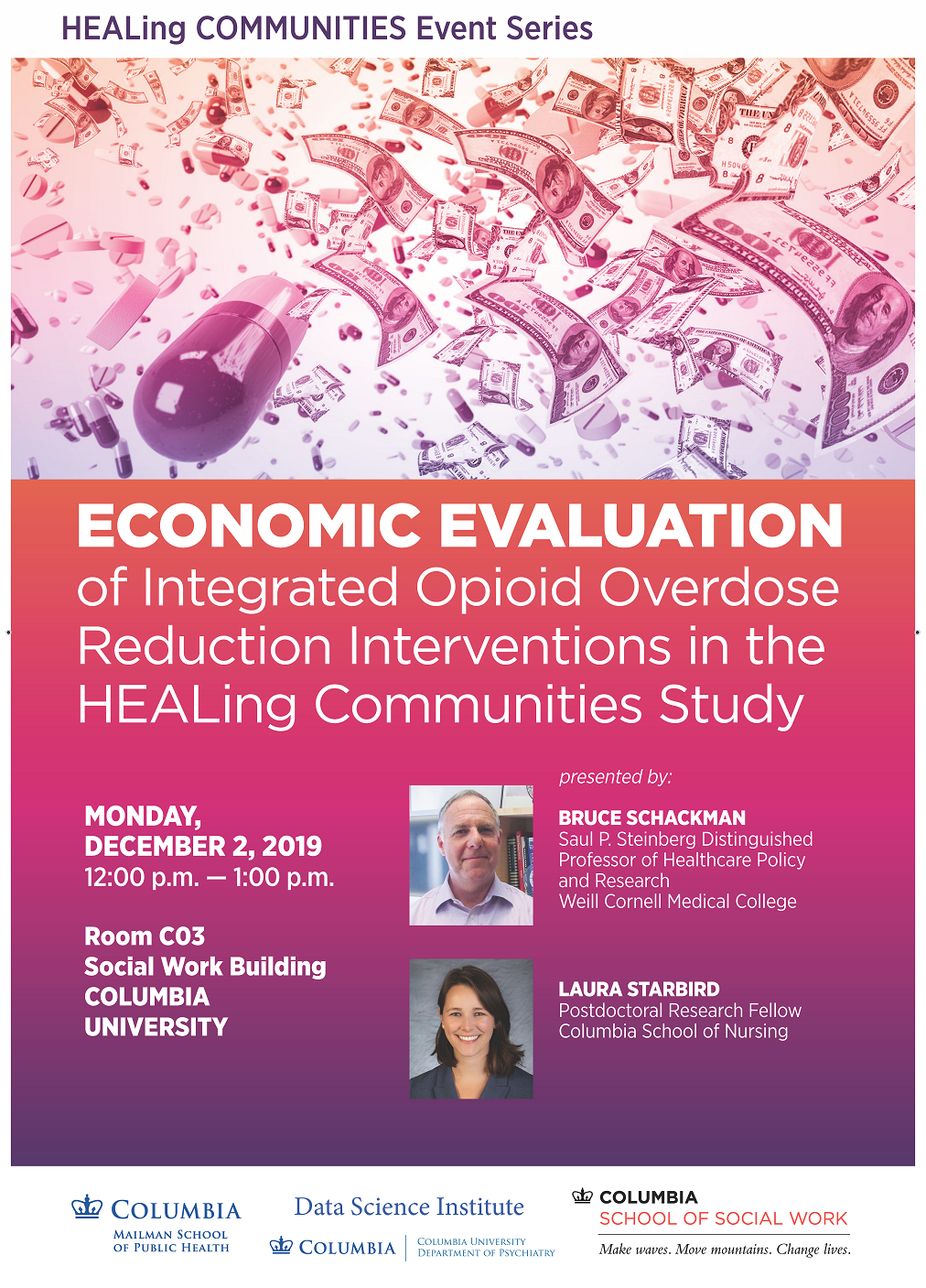 We are pleased to introduce the quarterly HEALing Communities event series, each an hour-long exploration of the many different aspects of the study.  The National Institute of Health (NIH) launched the HEAL (Helping to End Addiction Long-termSM) initiative, an aggressive, trans-agency effort to speed scientific solutions to stem the national opioid public health crisis. The School of Social Work received an $86 million grant from the National Institute on Drug Abuse (NIDA) to spearhead an ambitious multi-year effort to reduce opioid overdose deaths in New York State. The effort, part of a nationwide research study on how to address the opioid crisis, is being led by SIG Director and University Professor Dr. Nabila El-Bassel. 
This federal grant, one of Columbia's largest ever, brings together Columbia's School of Social Work, the Department of Psychiatry, the Mailman School of Public Health, the Data Science Institute, as well as researchers from Albert Einstein School of Medicine/Montefiore Health System, City University of New York, Weill Cornell Medical College, New York University School of Medicine, University of Miami, and Yale School of Medicine.
Register for December 2nd: Economic Evaluation of Integrated Opioid Overdose Reduction Interventions in the HEALing Communities Study
Why is an economic evaluation of implementing interventions in HEALing important?
The total economic burden of the opioid crisis in the United States from 2015 through 2018 was at least $631 billion
In 2019, the opioid epidemic will cost the Unites States approximately $188 billion
Medications to treat opioid use disorder are effective, but their cost and strict policies around their use create barriers to getting treatment to those who need it
Evaluating the real-world costs of implementing HEALing interventions will allow other providers/groups to understand and implement interventions like those in HEALing Communities to reduce overdose fatalities.
Specifically, this talk will review recent economic evaluation literature relevant to medication for opioid use disorder and overdose prevention. Drs. Schackman and Starbird will describe basic cost-effectiveness analysis concepts and apply these to an overview of the economic evaluation activities and plans for the HEALing Communities Study.
Speaker Bios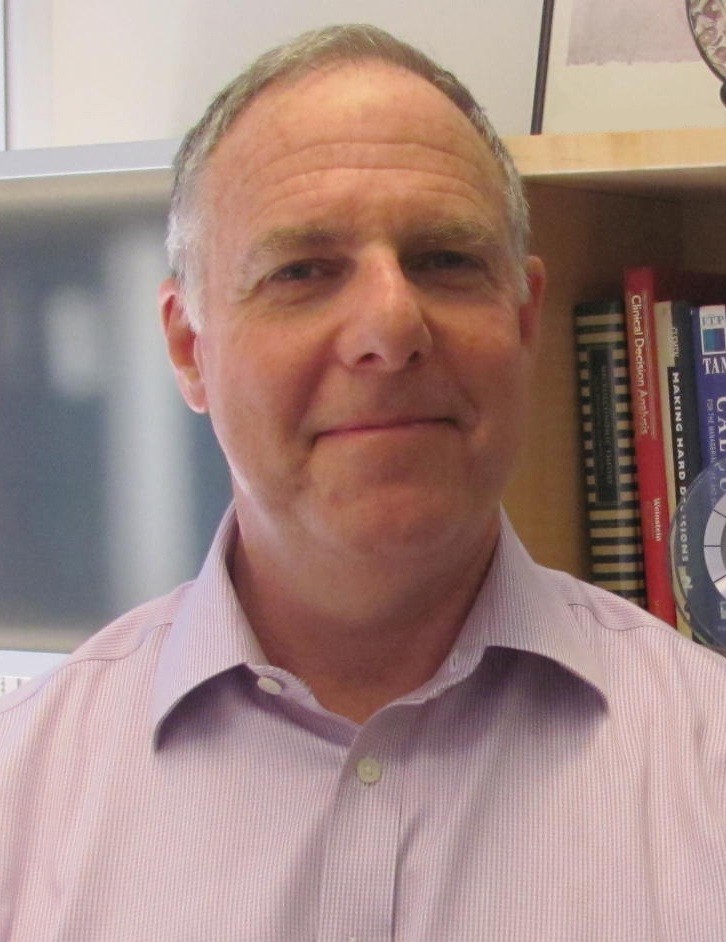 Bruce R. Schackman, PhD, is the Saul P. Steinberg Distinguished Professor of Healthcare Policy & Research at Weill Cornell Medicine. He is also Director of the Center for Health Economics of Treatment Interventions for Substance Use Disorder, HCV, and HIV (CHERISH) funded by the National Institute on Drug Abuse. CHERISH is a collaboration among researchers at Weill Cornell Medicine, Boston Medical Center, the University of Pennsylvania Leonard Davis Institute of Health Economics, and the University of Miami Miller School of Medicine. Dr. Schackman conducts economic evaluations of health interventions alongside clinical trials and cohort studies, cost-effectiveness simulation modeling, and implementation science studies—particularly relating to treatment of infectious diseases and substance use disorders. He is a member of the NIH Office of AIDS Research Advisory Council.
Follow Dr. Schackman on Twitter: @BruceSchackman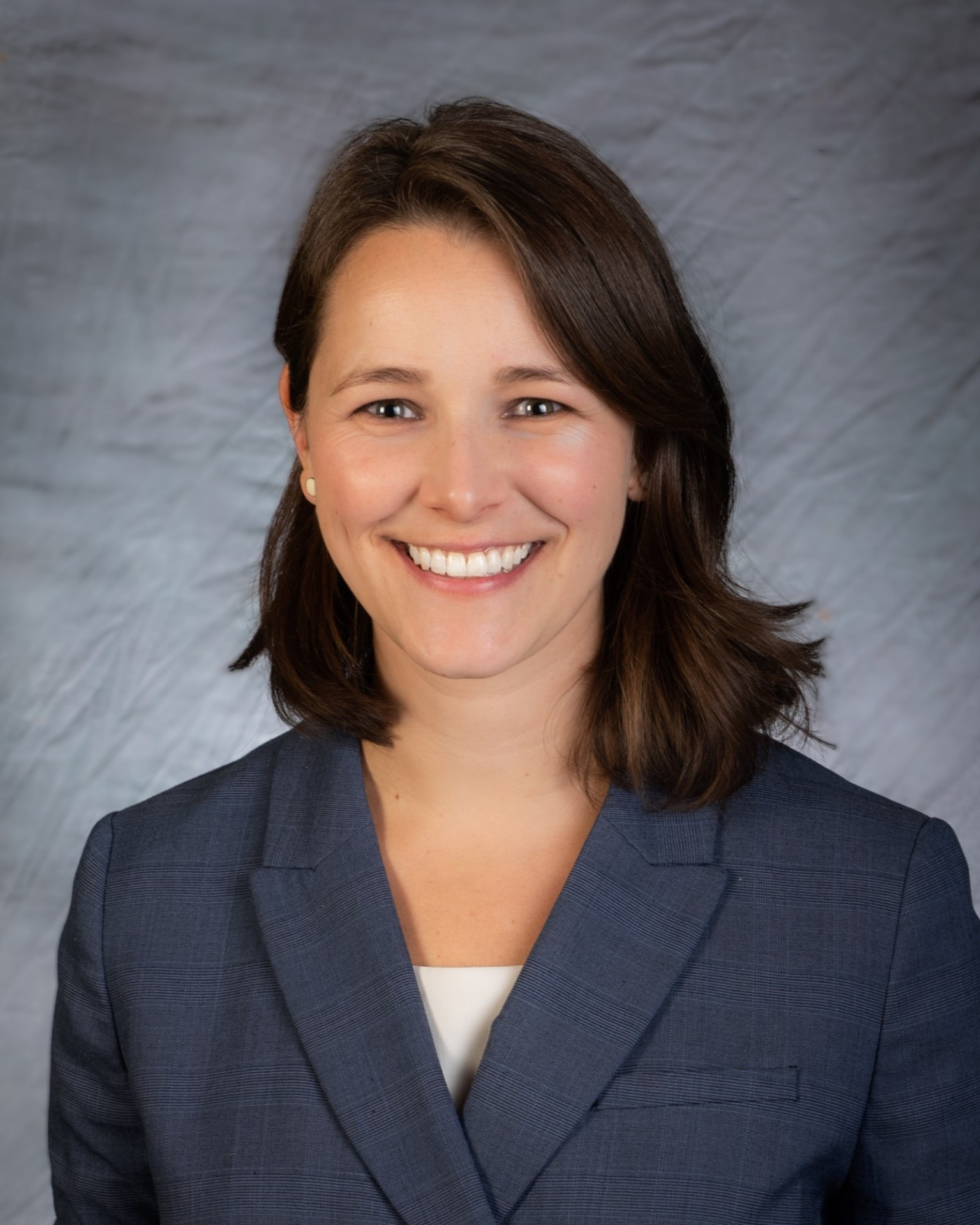 Laura Starbird, PhD, RN is Postdoctoral Research Fellow in Comparative and Cost-Effectiveness Research at Columbia University School of Nursing and an Affiliate at Weill Cornell Medicine under the Center for Health Economics of Treatment Interventions for Substance Use Disorder, HCV, and HIV (CHERISH). Dr. Starbird conducts research examining the effectiveness and cost of interventions to improve care delivery to individuals with substance use, HIV, and hepatitis C, with a focus on women who inject drugs and real-world implementation.
Follow Dr. Starbird on Twitter: @lestarbird