January 23, 2020
A new research project, Smart Couples II, is testing an electronic monitoring system that is the first of its kind,"BETRCap," an electronic pill bottle cap that syncs bottle openings with a mobile app on the participant's phone.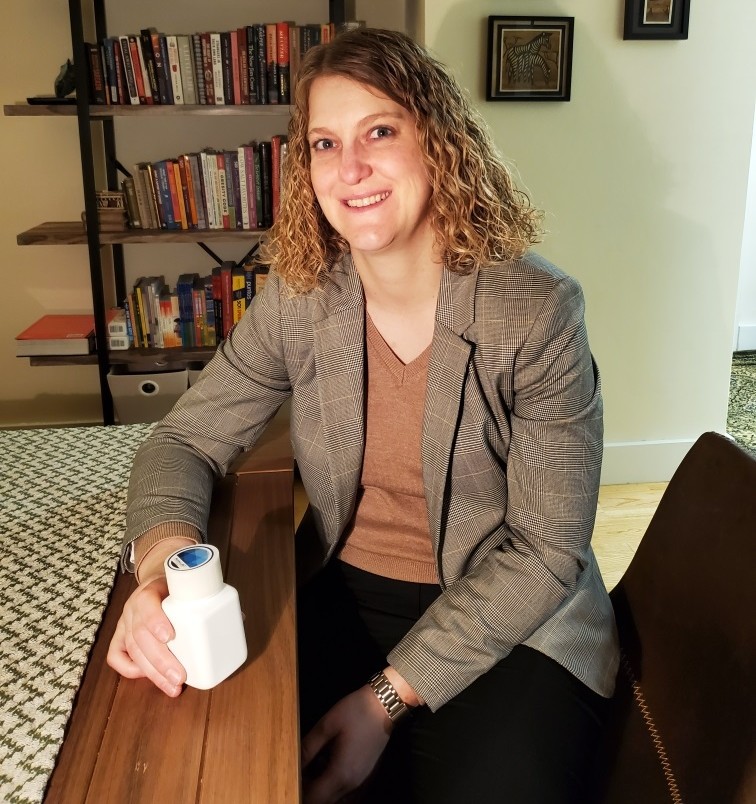 Kazakhstan is one of the nine countries in the world that saw a greater than 25% increase in HIV incidence in the first decade of this century. The burden of the epidemic has fallen disproportionately on marginalized populations, including those who inject drugs.
Though Kazakhstan has attempted to address the epidemic through prevention and treatment strategies, several barriers exist as documented in recent publications by scholars and researchers here at the Social Intervention Group (SIG) and at the Global Health Research Center of Central Asia (GHRCCA).
Both SIG and GHRCCA have developed several research projects to address the epidemic, including Smart Couples II, a study that aims to improve adherence to HIV medication among HIV-positive couples who inject drugs in Kazakhstan. The goal of increased adherence is to increase viral suppression and reduce the transmission of HIV.  
First mobile syncing app
With the adherence goal in mind, the study team will test an electronic monitoring system that is the first of its kind, and has never been utilized in Kazakhstan, by partnering with the developer, a technology firm called Pacific Life Technologies. "BETRCap" is an electronic pill bottle cap that syncs bottle openings with a mobile app on the participant's phone. Based on input and suggested customizations from the study team, the firm developed an app specifically tailored for the study population to allow patients to monitor their medication taking on their mobile phones.  
The top of the pill bottle has an electronic chip connected through Bluetooth, which allows the mobile phone to access signals from the device and also uploads data to the cloud. Each participant can enter their information and set reminder alarms. The data, in the language participants speak (Russian) also retains a history of medications and health care providers, as well as a counter to indicate the number of pills remaining in the bottle to serve as an additional reminder when prescriptions need to be refilled. BETRCap is the first electronic adherence monitoring device to sync to mobile phones. 
Some couples have only one partner who is HIV positive; if both are positive they will each receive their own device. Recruitment will begin for the study this spring. 
Understanding the cultural context
In addition to preparing for spring recruitment, Dr. Davis attended a UNAIDS event focused on reducing stigma among women living with HIV, where study partners gave presentations and talked about their own experiences.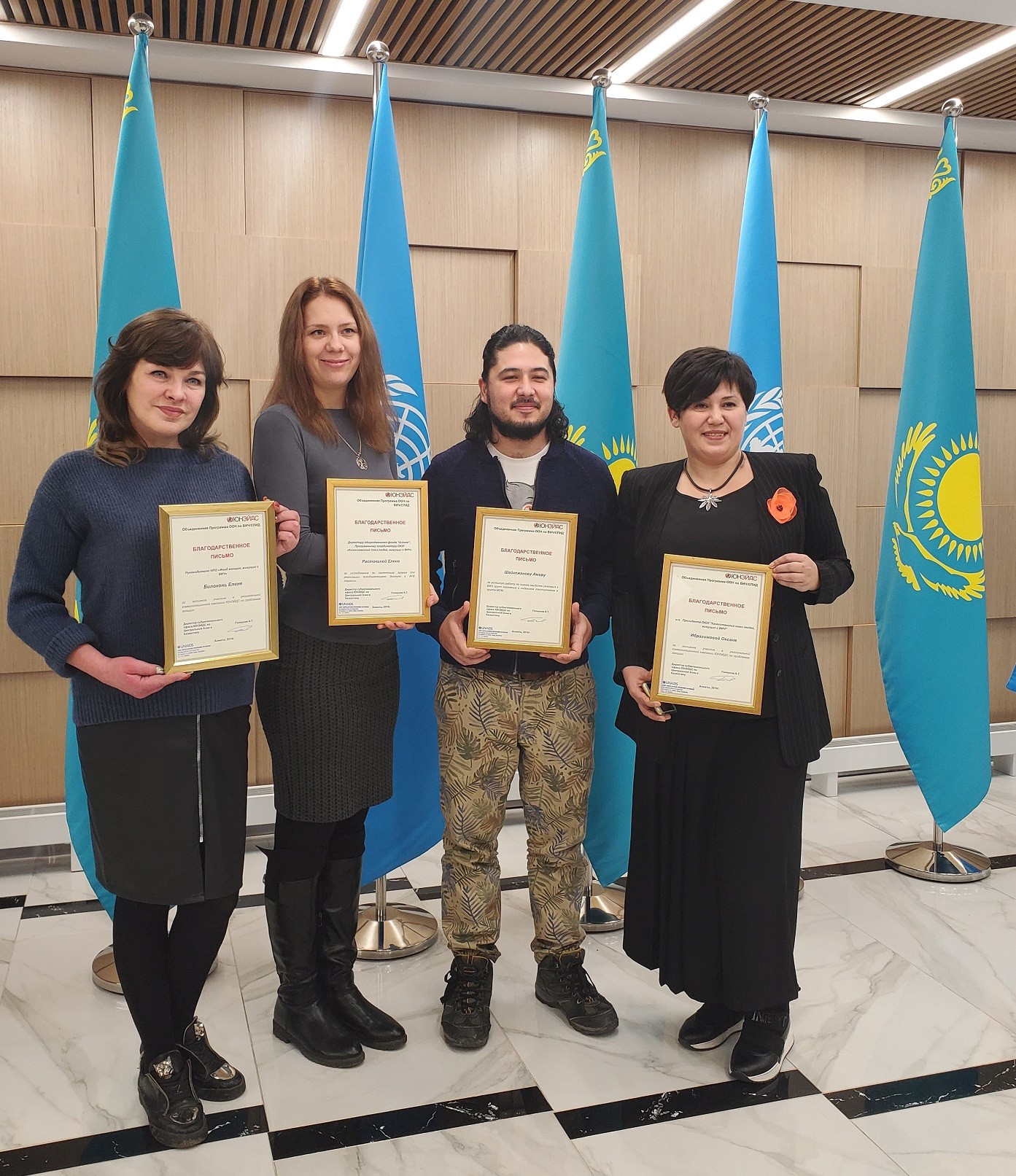 Elena Bilokon, Director of the NGO "Мой дом" ("My house") and head of the Eurasian Network of Women Living with HIV, was also at the UN event. Her NGO provides support and services for women living with HIV. She is a long-time collaborator of GHRCCA and helps researchers find and recruit potential participants for studies. Study participants in need of additional support have also been referred to her.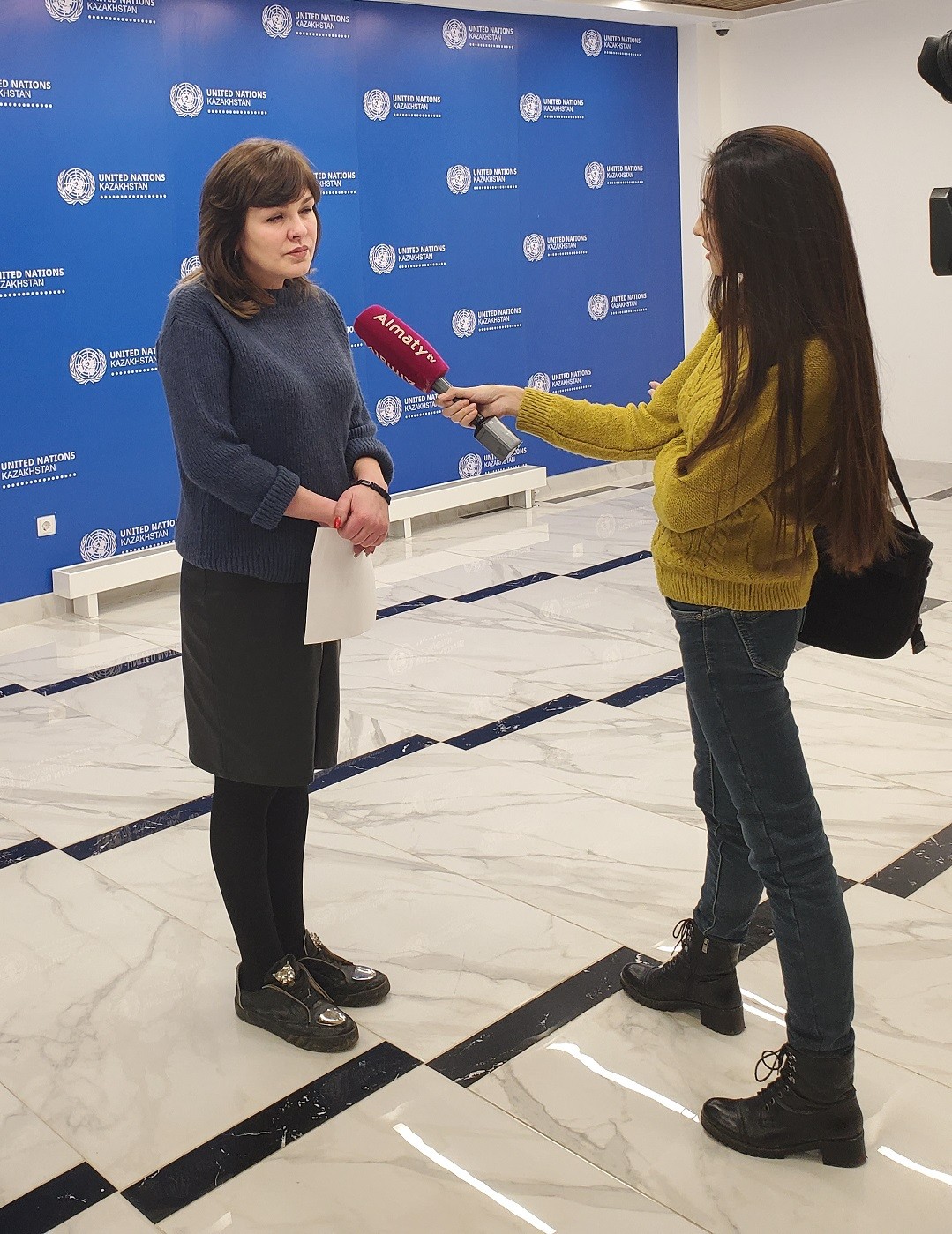 Dr. Davis also met with Ludmila Polyakova, Director of the organization "Teenergizer" that works to provide HIV education to teenagers, reduce HIV stigma, and help teens living with HIV. Dr. Davis is working with Teenergizer on an NIH grant proposal to develop an HIV and substance use intervention for at-risk adolescents in Kazakhstan.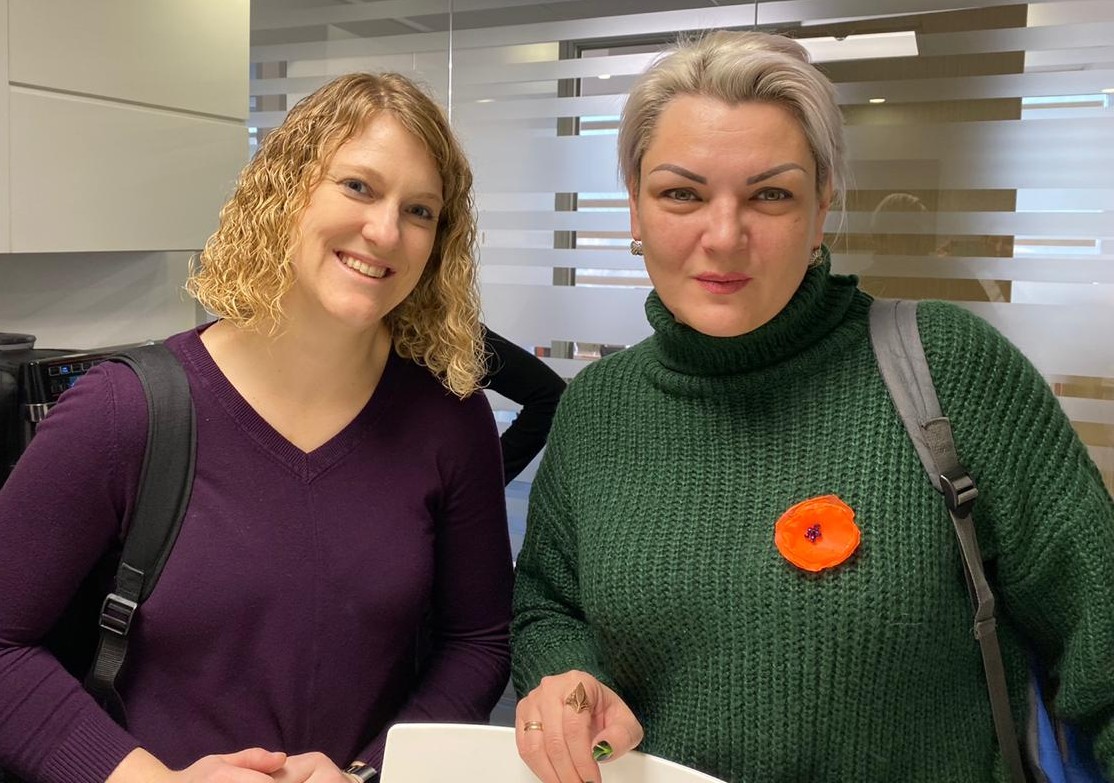 Dr. Davis and colleagues at GHRCCA also attended the Kazakhstan Urban Forum, which presented a broad range of challenges and possible solutions to issues in Almaty, including unemployment, environmental concerns, transportation for patients trying to access care, and stigma faced by women who conduct sex work.