By
Tara McCrimmon, Eleni Vlachos
August 11, 2022
T32 Fellow Tara McCrimmon reflects on her experience at AIDS 2022.
The 24th International AIDS Conference
The International AIDS Conference is organized by the International AIDS Society, and according to the AIDS 2022 event is the "world's most important gathering for people living with and affected by HIV and all those working to address the HIV epidemic."
This year, both SIG and the Global Health Research Center of Central Asia (GHRCCA) presented research  at the AIDS 2022. In fact, 13 research projects were presented in total. T32 Fellow Tara McCrimmon presented research from both the E-WORTH study ("Effectiveness of a culturally tailored HIV prevention intervention in promoting PrEP among Black women in community supervision programs in New York City: A randomized clinical trial.") and from an NIMH-funded R34 grant entitled "Optimizing HIV adherence by developing a shared decision support tool to facilitate women's choice between oral and LAI ART."
Of the experience, Ms. McCrimmon shares,
"It was wonderful to have the opportunity to connect and reconnect with HIV researchers, activists and other professionals from around the world; it's just unfortunate that so many potential attendees were unable to be there in person due to visa processing issues, and that their voices were therefore excluded from our conversations in Montreal."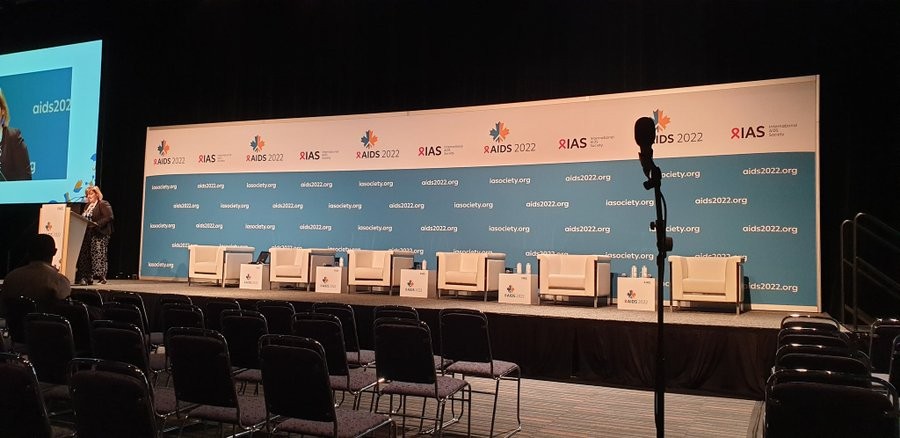 Ms. McCrimmon continued:
"I was glad to see so much discussion around long-acting modalities for HIV prevention and treatment. So many presentations emphasized that these new products are going to have a very limited impact without corresponding programming to efficiently and equitably deliver them.
I'm so fortunate to be working with Dr. Philbin as part of my doctoral training, as her R34 grant is working to address this gap by developing and piloting a patient decision aid to support women living with HIV in choosing between daily oral and long-acting injectable ART."
At the conference, Ms. McCrimmon also connected with two other SIG-affiliated students who presented research, Azamat Kuskulov and Olivia Cordingley (Project Bridge and Aegida).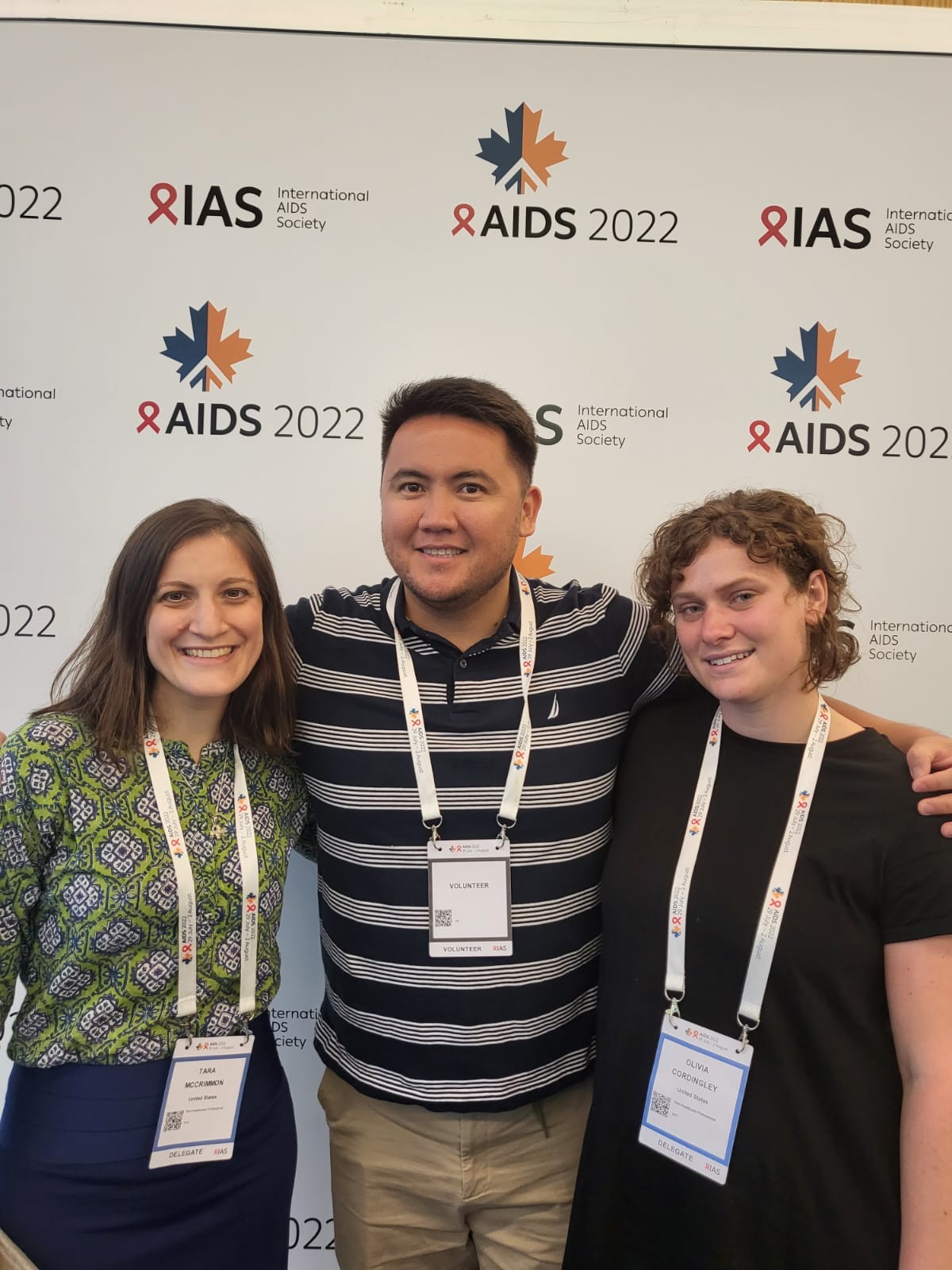 Ms. McCrimmon shares more about her specific research:
"The e-poster that I presented is actually based on data from this grant, and is focused on medical/social service providers, who can be key gatekeepers for these new products. The poster looked at how U.S.–based providers perceive long-acting injectable ART, and the reasons that they might or might not offer it to individual patients or groups of patients (particularly to women).
It's great to be working on such a timely topic, and I'm looking forward to seeing the contribution that this research can make over the next few years."