July 29, 2020
New publications from SIG and colleagues explore how the overdose crisis disproportionately affects individuals in the criminal justice system, and how intimate partners can be a source of support; ART adherence in South Africa; medical marijuana for vulvodynia; and how COVID impacts those with HIV & substance use disorder.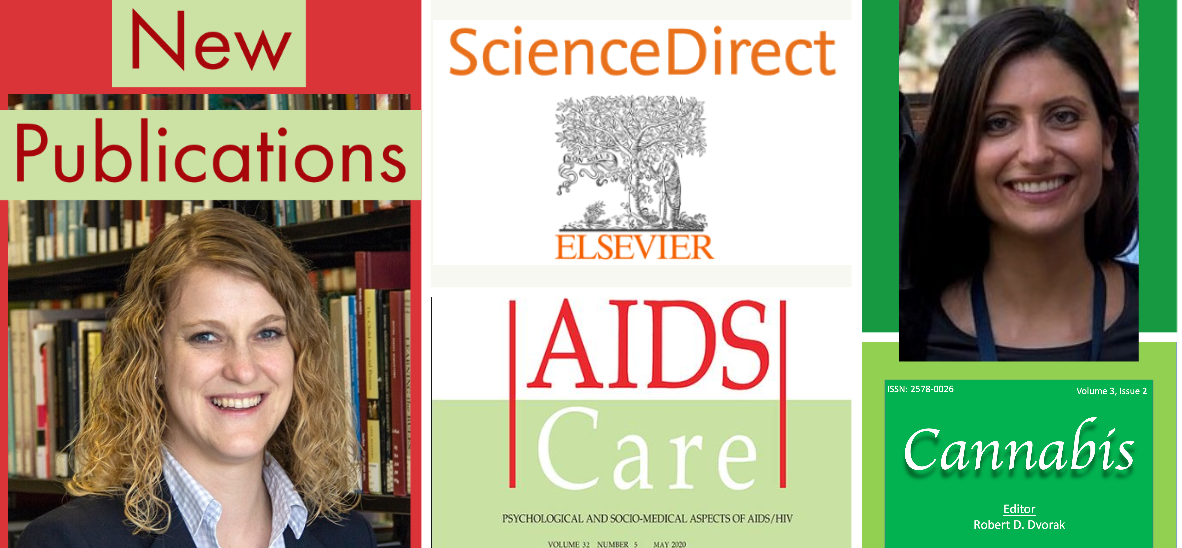 Using actor-partner interdependence modeling to understand recent illicit opioid use and injection drug use among men in community supervision and their female partners in New York City
Authors: Alissa Davis, Andrea Norcini Pala, Louisa Gilbert, Phillip L. Marotta, Dawn Goddard-Eckrich, Nabila El-Bassel
Summary: The United States' opioid crisis disproportionately affects individuals in the criminal justice system. Intimate partners can be a source of social support that helps reduce substance use, or they can serve as a driver of continued or increased substance use. Better understanding of the association between intimate partner characteristics and illicit opioid use and injection drug use among individuals in community supervision could be vital to developing targeted interventions. Among the findings, we found that higher levels of depression and anxiety were associated with recent opioid use among males in community supervision. Females with a partner having higher levels of anxiety were more likely to have recently used opioids. Males with a female partner with higher levels of anxiety or depression were more likely to recently inject drugs. Women with a male partner who had been in prison were more likely to have recently injected drugs, but women who had a male partner who had been arrested in the past three months were less likely to have recently injected. Results suggest that recent individual illicit opioid use and injection drug use is associated not only with individual-level factors, but also with partner factors, highlighting the need for couple-based approaches to address the opioid epidemic.
Sociodemographic and psychosocial predictors of longitudinal antiretroviral therapy (ART) adherence among first-time ART initiators in Cape Town, South Africa
Authors: Davis A., Norcini Pala A., Nguyen N., Robbins R., Joska J., Gouse H., Mellins C., Myer L., Henry M., Leu C.S., Remien R.H
Summary: First-time antiretroviral therapy (ART) initiators may be more vulnerable to poor ART adherence because they may be coping with a new HIV diagnosis, facing logistical challenges to accessing and adhering to ART for the first time, and have not yet developed support networks or the skills to support long-term adherence. We examined which baseline factors were associated with 6-month adherence. We found that a better patient-clinic relationship score was associated with adherence levels 90% or higher. A substance use problem, higher social isolation, and a greater number of years living with HIV before initiating ART were associated with adherence levels below 90%. Patient-clinic relationships and social support are key psycho-social factors in early adherence behavior. Reducing drug use problems through targeted screening and early intervention may improve ART adherence.
Cannabis and Vulvodynia Symptoms: A Preliminary Report
Authors: Eliza Barach, Melissa N Slavin (T32 Post-doctoral Fellow at SIG), Mitch Earleywine, University at Albany, State University of New York
Summary: Generally, women expected cannabis to have moderate to large effects on vulvodynia symptoms (d = .63-1.19) although they had greater expectancies for some symptoms over others. Those whose symptoms were worse expected more relief from cannabis treatment. Expectations of cannabis-induced relief did not increase frequency of use or cannabis-related problems.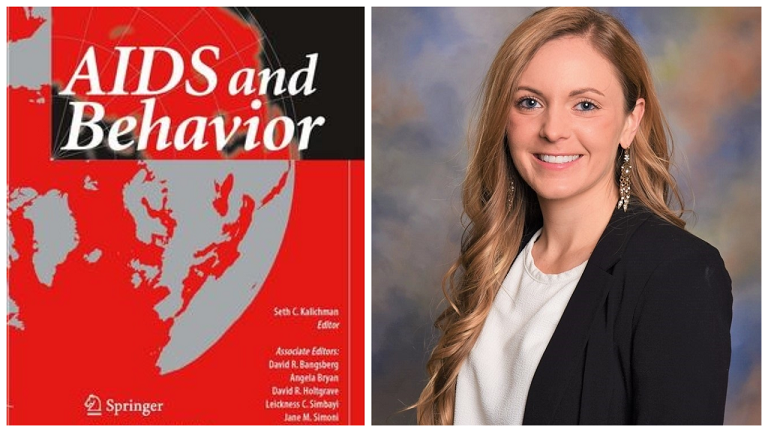 Potential Influences of the COVID-19 Pandemic on Drug Use and HIV Care Among People Living with HIV and Substance Use Disorders: Experience from a Pilot mHealth Intervention
Authors: Karli R. Hochstatter, Wajiha Z. Akhtar, Sarah Dietz, Klaren Pe-Romashko, David H. Gustafson, Dhavan V. Shah, Sarah Krechel, Cameron Liebert, Rebecca Miller, Nabila El-Bassel & Ryan P. Westergaard
Summary: During the COVID-19 pandemic, people living with HIV and substance use disorders have increased their use of illicit substances and are missing more of their HIV medications. Novel support systems such as telemedicine and mobile-health interventions must be implemented to mitigate these effects and retain this population in care as the pandemic continues.