By
Eleni Vlachos
Tara McCrimmon
May 06, 2021
New publication: A cluster‐randomized controlled trial of a combination HIV risk reduction and microfinance intervention for female sex workers who use drugs in Kazakhstan
What is the impact of HIV prevention and microfinance on women engaged in sex work who also use drugs? 
The first study of its kind
In the first study in the region to address this very question, Project NOVA aimed to formulate an answer through an in-depth cluster-randomized controlled trial. NOVA was a structural HIV program -- combining HIV and microfinance -- for female sex workers who use drugs in Kazakhstan.
The women face many barriers to HIV prevention, including, most poignantly, stigma about their work, substance use, and lives. Whether they are cast from their social networks, abused by police officers or their partners, or denied healthcare, there are countless barriers to receiving adequate care for this vulnerable population of women. 
Now, a new publication shares the findings of NOVA. 
To explain the results, I spoke with two people very close to the study: Gaukhar Mergenova, the Project Director of NOVA in Kazakhstan, and Tara McCrimmon, the Project Director for the Global Health Research Center of Central Asia from 2014 to 2020, where she managed two HIV prevention and treatment intervention trials based in Kazakhstan, including NOVA. 
My hope is to see the study implemented and disseminated in Kazakhstan, throughout Central Asia, and globally. Many women would benefit from this intervention, combining both structural and individual approaches.
Of the study's significance to Kazakhstan, Ms. Mergenova says, "NOVA was the first study in Kazakhstan that applied the innovative approach of reducing risk behavior via financial literacy training and a microfinance component for highly vulnerable women who are at dual risk of HIV infection [from both sex work and drug use] in Kazakhstan."
Indeed, Dr. Bauyrzhan Baiserkin, the Director of the Kazakh Scientific Center for Dermatology and Infectious Diseases at the Ministry of Health, agrees: "NOVA is a unique study among female sex workers in Kazakhstan, because it helps vulnerable women to decrease their HIV risks by increasing their socio-economic wellbeing." 
The women's experiences varied based on the study arm
A participant's experience would differ depending on whether she was in the treatment or control arm. All women received two weeks of a group-based intervention, which was given in two-hour sessions twice a week, and was led by a trained facilitator (almost all of whom were psychologists). 
Ms. McCrimmon says, "The content covered topics like HIV and STIs, how to talk to their partners about safe sex, how to negotiate condom use, how to practice safe injection and respond to overdose, and more. Then about half the participants, those who had been randomized to the treatment arm, received two additional weeks of classroom sessions focused on financial literacy (budgeting, savings, how to open a bank account, etc.)." 
After financial literacy training, participants were given the choice  between hairdressing, sewing, or manicure/pedicure courses, and provided two months of vocational training through local partners. Finally, this arm received the matched savings component.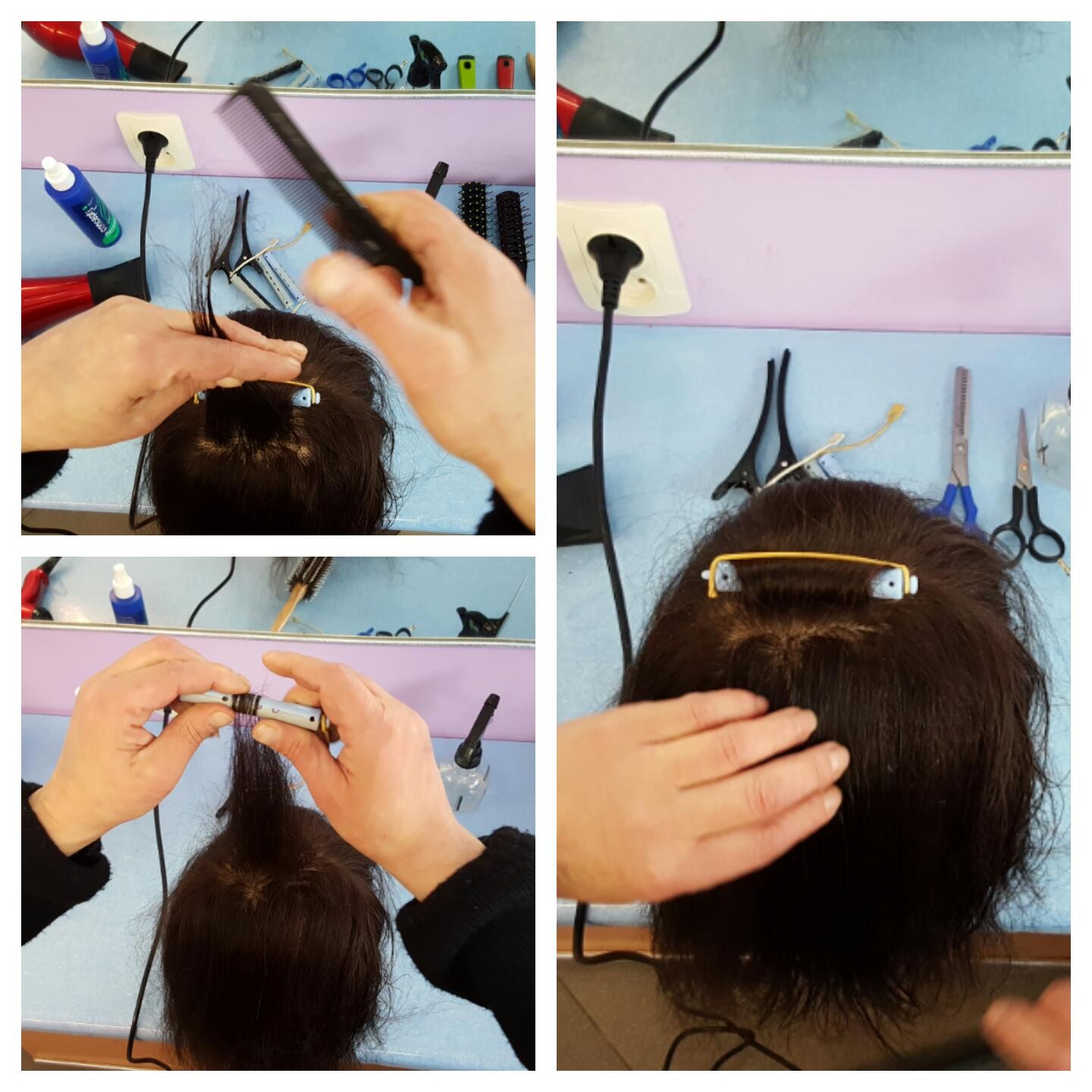 "We told participants that if they saved money, we would match it, tenge for tenge, as they purchased supplies related to the vocation they were being trained in, such as hairdressing equipment," Ms. McCrimmon continues. 
In addition to these intervention procedures, women had to come to the study field office at pre-set intervals for study data collection. During these visits, they would complete a behavioral survey which asked about various risk behaviors. 
"Also, we did biotesting," Ms. McCrimmon says. "NOVA is one of the few studies among women engaged in sex work that used biological assays; which is much more reliable than self-reported measures of HIV status and STIs."
NOVA's impact went beyond empowerment
The NOVA study team saw a significant improvement in HIV and STI risk reduction behaviors in both study arms.  
"The study showed that this intervention empowered women and they are receptive to such interventions and can apply acquired skills in their lives," Ms. Merenova said. "This approach can be considered as a potential tool to empower vulnerable populations." 
At post-intervention assessments compared to baseline, participants in both arms significantly reduced sexual and drug use risk behaviors, and showed improvements in financial outcomes, condom use attitudes and self-efficacy, social support, and access to medical care. 
The study showed that this intervention empowered women and they are receptive to such interventions and can apply acquired skills in their lives.
In addition, participants in the microfinance arm showed a 72% greater reduction in the number of unprotected sex acts with paying partners at the six-month assessment and a 10% greater reduction in proportion of income from sex work at the three-month assessment than those in the standard arm. Those in the microfinance arm also showed significantly improved performance on financial self-efficacy over the twelve-month follow-up period.
Ultimately, "More research is needed to understand why the microfinance components did not further reduce risk beyond the risk reduction components," Ms. McCrimmon says. "We discuss potential explanations for this in our outcome paper; for example, we think that economic barriers may have prevented full-time employment for our participants even after they completed vocational training." 
Ms. Mergenova expands: "The study also showed that multiple existing other structural problems, including stigma, violence, mental and health problems, are barriers to fully benefiting from the microfinance interventions and require improvement of social and economic support programs on the national level." 
Following the study, many women expressed heartfelt appreciation for the resources and information provided by Project NOVA. In fact, one woman said, as documented here, 
My life changed due to my participation in NOVA. Thanks to NOVA I got a qualification of 'seamstress.' Due to my savings and NOVA's help I bought a sewing machine, which gave me a small source of income for today. NOVA helped me to decide on what my life would look like.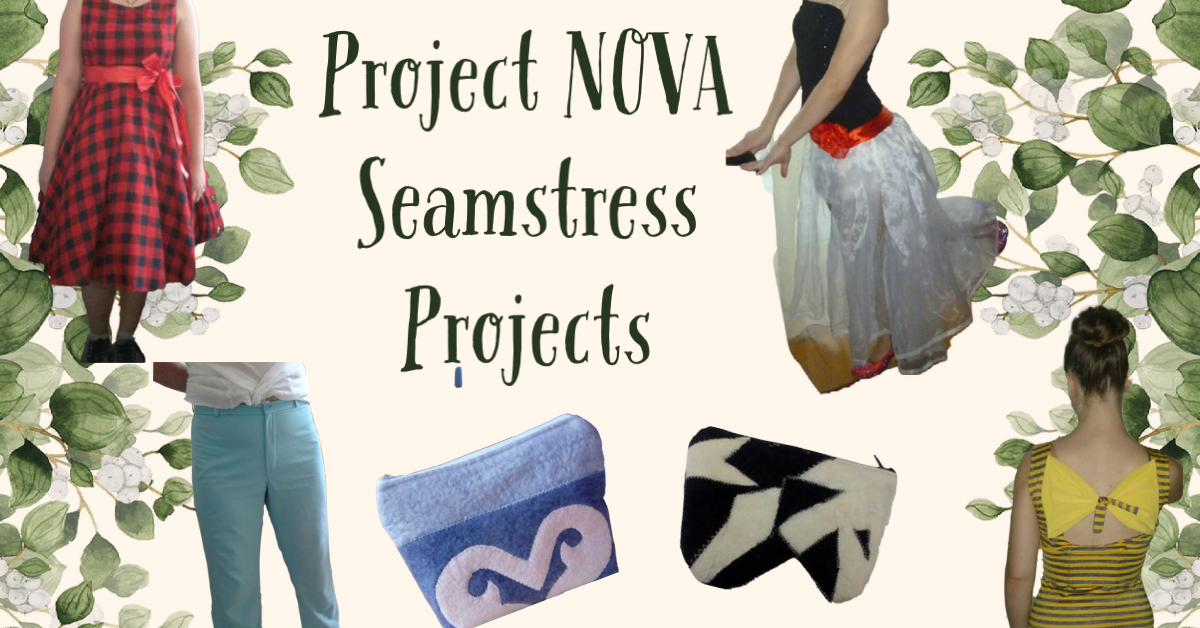 Dr. Baiserkin says, "I think this study shows the potential for collaborations between the Ministry of Healthcare and the Ministry of Labor and Social Protection in Kazakhstan, to reduce transmission of HIV among vulnerable women."
There were global (and personal) lessons for sex worker health  
NOVA showed that it's possible to do microfinance interventions with women who use drugs. NOVA's Project Directors shared more about the global implications for the study, and what they learned in the process. 
"NOVA was one of the first microfinance studies among women who use drugs, likely because of stigma that women who use drugs are unable to manage money," Ms. McCrimmon says. "NOVA shows that this particularly vulnerable population of women CAN save successfully and take part in these interventions." 
Ms. Mergenova said it was a challenging study "because we worked with women who used sex trading to satisfy their basic needs and all the more so the intervention consisted of different components that required high compliance from women." However, she continues, it was "an extremely rewarding experience to observe how women used knowledge and skills they received from the intervention and managed to build new independent sources of income. We received inspiring feedback from our participants, they were thankful for the kind and supportive attitude and considered participation in the study as a new start or a second chance for a new life."
Susan Witte (the co-PI for NOVA) also shared her takeaways from the work: "Understanding how we might better support women to diversify choices in earning income in ways that do not require them to be so vulnerable and at-risk is essential. These are strong, resilient women who endure triple threat adversity, due to stigma associated with sex work, and with HIV, and drug use. We also need to build on this work by using a human rights framework that recognizes that individual-level work requires structural level supports, including policy change, to make a lasting impact."
We need to build on this work by using a human rights framework that recognizes that individual-level work requires structural level supports, including policy change, to make a lasting impact.
Related: The Financial Lives and Capabilities of Women Engaged in Sex Work: Can Paradoxical Autonomy Inform Intervention Strategies?
Indeed the women inspired others from the research team. "It was an eye-opening experience for me," Ms. McCrimmon agrees. I had only just started working with SIG in summer of 2014, and by February 2015 I was living in our first study site, Temirtau, planning for recruitment with our incredible Temirtau field team. Being there in person gave me some perspective as to the challenges in our participants' lives, the structural barriers they experience, including transportation, accessing care, stigma, both support and risk from their social networks, and harassment from the police. We have to find ways to change the environment, including availability of services, to truly help empower our participants." 
Ms. Mergenova adds she is "very grateful to the authors of the study and for all the enriching experiences and insights I received working on this study.  I realized how poverty, stigma and social pressure can exacerbate isolation, and how a lack of access to information and resources prevents people from making the right choices. Addressing  these problems in our society is our shared responsibility."
Next steps for NOVA
The NOVA project team is evaluating additional data and will be publishing additional research sharing  secondary findings. For example, the team is examining how participation in the intervention impacted participant's experience of intimate partner violence. Dr. Witte is working on the financial outcomes and identifying the characteristics of the women who embraced the microfinance components, including what factors are associated with increased savings behavior. 
Learn more about the project directors and  Project NOVA
In addition to being the Project Director, Kazakhstan, for NOVA, Gaukhar Mergenova, MD, MSc, is Project Director at GHRCCA and Project Director for UNI and SMART Couples II. 
Tara McCrimmon is a doctoral student (DrPH) in the Sociomedical Sciences Department at the Mailman School of Public Health, and a predoctoral fellow in the T32 program.
PIs: Drs. Nabila El-Bassel and Susan Witte
Project Director, New York: Tara McCrimmon
Project Director, Kazakhstan: Gaukhar Mergenova 
GHRCCA Regional Director & Co-Investigator: Assel Terlikbayeva
GHRCCA Regional Deputy Director & Co-Investigator: Sholpan Primbetova