June 08, 2023
Nine students who worked with SIG graduated from Columbia School of Social Work this year, with MSW and PhD degrees.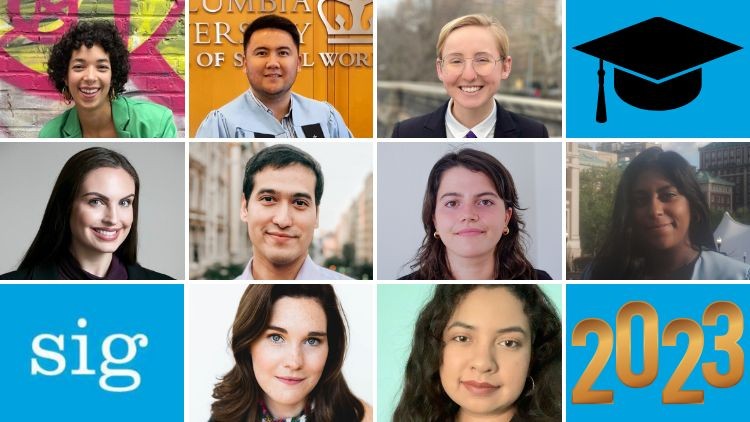 SIG's important work would not be possible without the PhD and MSW students who contribute their commitment, passion, intelligence, and diverse, rich perspectives. In 2023, nine students are completing their degrees. Over their time at SIG, they contributed to numerous research studies, including the HEALing Communities Study, E-WORTH, and many others. We thank them for their work, and wish them the best as their careers progress and they continue to contribute to social work.
Read about their time at SIG in their own words:
Mohamad Adam Brooks, PhD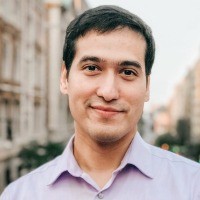 I am blessed to have worked alongside wonderful colleagues and mentors at ASPIRE and SIG over the past six years where I have been involved in meaningful health and mental health research projects in the U.S., Jordan, and Turkey. This fall, I will continue my scholarship to reduce mental health disparities among marginalized migrant populations as an Assistant Professor/Faculty Fellow at NYU's Provost's Postdoctoral Fellowship program. My research aims to identify social-ecological risk factors and protective factors associated with mental health and to expand access to safe and culturally appropriate treatment and psychosocial interventions.
---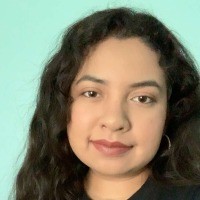 I have interned at SIG for two years and it has been a challenging and fruitful experience. I have had the pleasure of working with Dr. Dawn Goddard-Eckrich on a medical mistrust paper for E-WORTH and coordinating and conducting interviews between pharmacists and people with opioid use disorders for the HCS Pharmacy Study. Furthermore, I had the delight of working with Bethany Medley on her peer-vaccine qualitative study. My time at SIG has inspired me to look further into harm reduction practices and peers to reduce overdoses in my community, Stockton, CA. My grand pursuit is to advocate for people in Stockton who have been subjected to harmful practices of redlining, food deserts, and gentrification by investigating policy through community-led research.
---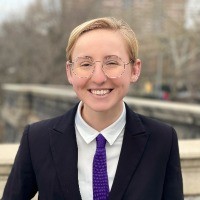 I have worked on many projects during my time at SIG, including numerous papers with the E-WORTH, PACT, and HCS studies under the supervision of Dr. Dawn Goddard-Eckrich. I will be beginning my PhD in Social Work at NYU Silver School of Social Work this coming fall.
---
Emily Elizabeth Edström, MSW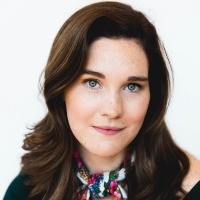 I was very fortunate at SIG to be involved in UNICEF work, including design and social service workforce initiatives in central Asia and parts of Europe. I also was able to work on the HEALing Communities Study; I'm grateful to Dr. Tim Hunt, Dr. Dawn Goddard-Eckrich, and my incredible peers for a thoughtful year. 
I plan to pursue licensure and continue to support research; I will be working as an LGBTQIA+ affirming somatic social work associate locally and also interning in strategic development capacities. I will also continue my volunteering at my local LGBT Center and support Trans and Gender Non-Conforming youth and reproductive justice measures as we face more hostile legislation nationally. Outside of work I'll also be headed back to Sweden for a short time to see my family and friends!
---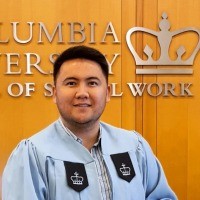 I assisted with the research of Dr. Alissa Davis in Kazakhstan in Kazakhstan and New York. Next, I will pursue my PhD in Prevention Science at Rutgers Camden.
---
Caitlin Isabella Laughney, PhD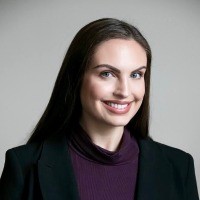 While at SIG, I collaborated with Drs. Elwin Wu, YG Lee, and Emily Paine to conduct and publish HIV prevention research among sexual and gender expansive individuals in Kazakhstan. 
For my next plans, I will work with Drs. Theo Sandfort and Emily Paine as a T32 Postdoctoral Research Fellow at the HIV Center for Clinical and Behavioral Studies at the New York State Psychiatric Institute and Columbia University to pursue HIV prevention research among sexual and gender expansive individuals in the U.S. and sub-Saharan Africa.
---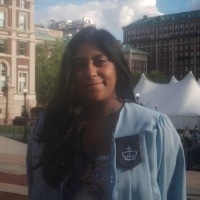 At SIG, I've had the opportunity to work on the WINGS adaptation for the Caribbean for which I am co-authoring a scoping review on IPV/GBV among Caribbean communities, as well as the HCS Pharmacy Study and E-WORTH PrEP paper. After graduation, I'm hoping to continue working in research and implementation science, specifically in harm reduction, community-based violence prevention, and reproductive justice.
---
Ariel Marie Shirley Richer, PhD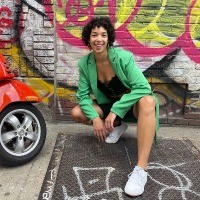 Since joining SIG in 2018, I have been working with the Empowering African American Women on the Road to Health (E-WORTH) project. I have also served as the co-convener of the bi-weekly SIG Data and Methods Clinic which is a space for staff and students to workshop their research. After graduation, I will be moving to Salt Lake City to join the University of Utah as a tenure-track assistant professor in the College of Social Work. Additionally, I will be in NYC regularly as I will be continuing my role as the Co-Founder/Director of Urban Indigenous Collective.
---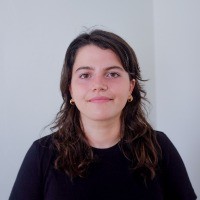 At SIG, I worked on the HEALing Communities Study, conducting interviews with pharmacists, people with lived experiences, and partner organizations. I also had the opportunity to collaborate with other SIG staff on several E-WORTH papers and share my own research interests. Finally, I worked with the team and the Peer Network of New York to help plan the Labor of Love: Experiences of Harm Reduction Workers Using Photovoice panel and film screening we held earlier this month. 
I plan to stay in the world of social work and public health research. I also plan to pursue clinical licensure.
---