December 17, 2020
Welcome Phoebe Kelleher to the HEALing Community Study and congratulations James David for the promotion to Project Director.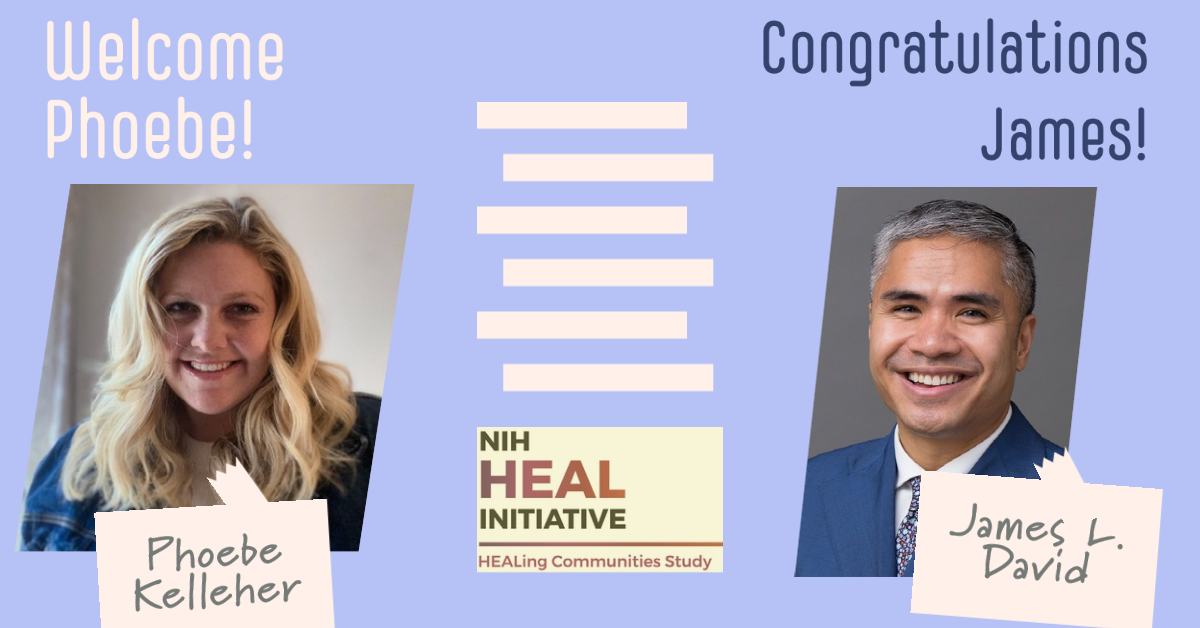 Phoebe Kelleher joined the HEALing Communities Study (HCS) as the new Research Coordinator. She began her work with HCS as an MSW student. Of the journey, Ms. Kelleher says,
"When I first started working as an MSW student with the HEALing Communities Study, I was encouraged by the emphasis on community-specific approaches and the prioritization of evidence-based practices to reduce opioid overdoses. I found it rewarding to use my educational background at Columbia School of Social Work and my professional background in Substance Use Disorder to contribute to an innovative study on this scale."
She continues:
I am now excited to come on board to the Study full time as a Research Coordinator and support both SIG and staff in our target counties with the research and implementation of the study.
The SIG team prides itself in helping develop the careers of new researchers.
We could not be happier to have Phoebe on the team. Her passion and experience in trauma-informed care as well as substance use disorder add a tremendous perspective and skill set to our team.
James David was recently promoted to Project Director for the HEALing Communities Study. In his new role, Mr. David will provide operational guidance and support to the Study together with Senior Project Director Dr. Robin Kerner. 
Of the role, Mr. David says "It's been an extraordinary time to be part of community-driven, implementation research and oOver the course of my time with HCS, I've learned how to keep a study moving forward against the challenges of a global pandemic." He continues,
I am looking forward to continuing to collaborate with people who inspire me each day as we work to reduce opioid overdoses in our HCS counties.
Of his promotion, Dr. Kerner says,
James is an outstanding person to work with, and brings a tremendous amount of experience to the team. I am excited about his new expanded role.