September 17, 2020
The Center for Healing of Opioid and Substance Use Disorders Enhancing Interventions and Implementation (CHOSEN) presents the first event in their lecture series featuring Frederick L. Altice, M.D., M.A.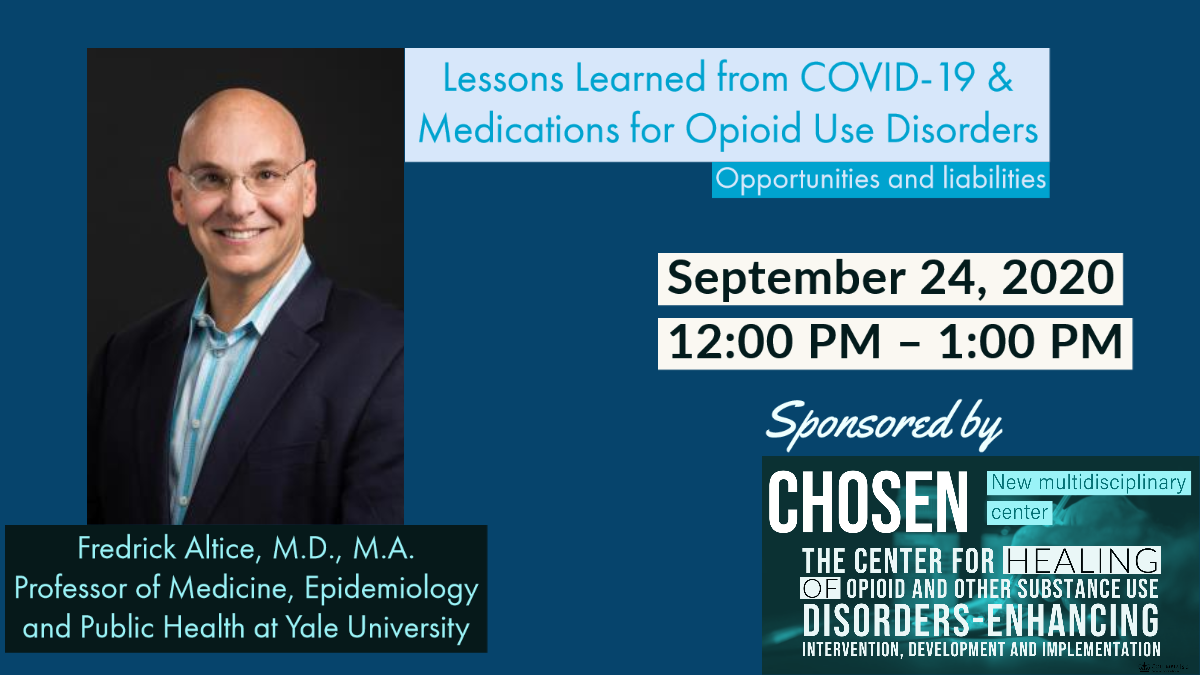 September 24, 12:00  – 1:00 PM
Presenting Frederick L. Altice, M.D., M.A.; Professor of Medicine, Epidemiology and Public Health at Yale University
Topic: Lessons Learned from COVID-19 & Medications for Opioid Use Disorders: Opportunities & Liabilities
Dr. Altice will be addressing the following, in part:
What impact has COVID-19 had on people with substance use disorders?
How have COVID-19 guidelines for the treatment of Substance Use Disorders been changed to respond to community-based transmission?
How have addiction treatment guidelines adapted to COVID, and can this guide the future delivery of addiction treatment?
TO REGISTER PLEASE CONTACT JENISSIA JEANTY AT jv147@columbia.edu
We are honored that Dr. Altice can join us to present on COVID and the overdose epidemic. I've known his global work in addiction and infectious diseases for many years. We've traveled to conduct research and he is hugely committed to making a global impact in improving access to addiction and infectious disease care. He's designed interventions that have made a difference in people's lives.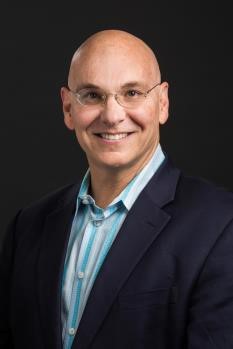 Dr. Altice is a Professor of Medicine, Epidemiology and Public Health at Yale University where he serves as the Director of Clinical and Community Research, the Community Health Care Van and the HIV in Prisons Program. As a clinician, he is board-certified in both Infectious Diseases and Addiction Medicine.  As a researcher, his interests are focused on the interface between infectious diseases (HIV, HCV, tuberculosis) and substance use disorders. Specifically, he is interested in both prevention and treatment issues and has been at the forefront of both behavioral and biomedical intervention research activities, including adaptation into the virtual community. He is also interested in creation of novel prevention and treatment programs for the treatment of infectious diseases and substance use disorders in vulnerable populations, including people who inject drugs, criminal justice populations, men who have sex with men, transgender women, and both female and transgender sex workers. He is especially interested in novel delivery programs for PrEP, addiction treatment and healthcare using mobile apps and digital interactions. Dr. Altice has spent considerable time devoted to developing and studying integrated systems of care for complex medical and psychiatric conditions. In more recent years, given the many successful prevention and treatment interventions available, he has increasingly become involved in implementation science to find improved ways to disseminate research and evidence-based practices, including mHealth strategies, and ensure that they are implemented using best-practice facilitation strategies.
Professor Altice leads a multidisciplinary research and clinical team in Ukraine and other countries in Eastern Europe and Central Asia, Malaysia, Indonesia, Peru, and the United States. In addition to publishing his research in peer-reviewed journals, Dr. Altice has authored several significant books and book chapters. He lectures nationally and internationally on the subjects of infectious diseases, addiction medicine, implementation science, mHealth and the delivery and organization of healthcare services, including integrated healthcare.