Supporting Children, Families and Communities
The Criminal Justice Initiative (CJI) addresses the societal impacts of the unprecedented numbers of people incarcerated during the past three decades, many of whom also face significant challenges upon returning home. Learn more about continuing research in this area at The Center for Justice.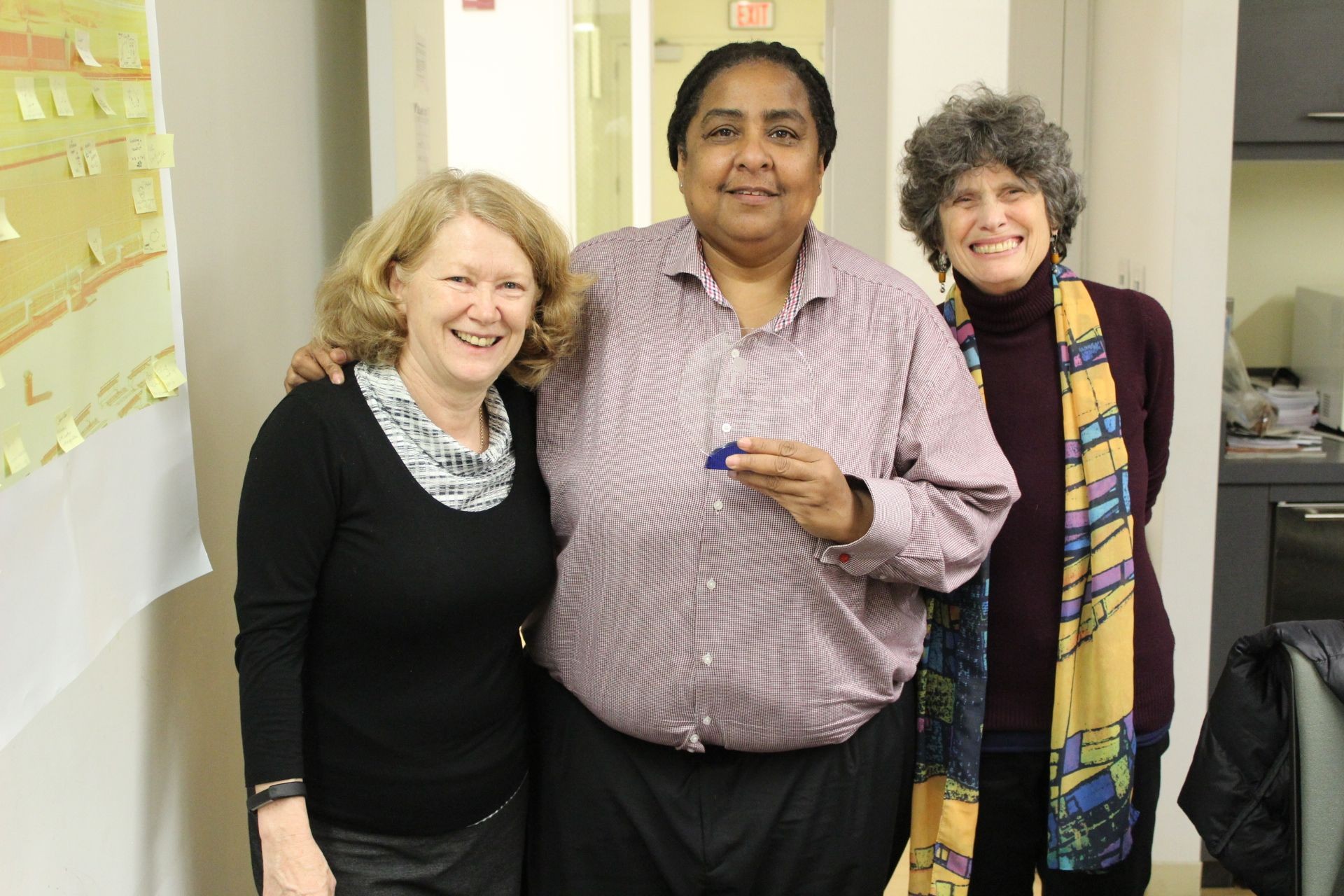 2009 – Present
PI: Nabila El-Bassel
An Interview with Dr. Nabila El-Bassel about the launch of the Criminal Justice Training Program at Columbia University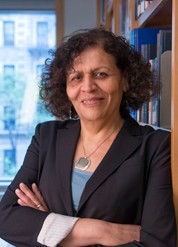 We recently had the chance to sit down with Dr. Nabila El-Bassel,  who is a Professor at the Columbia University School of Social Work, the Director of the Social Intervention Group (SIG), the Director of the Columbia University Global Health Research Center of Central Asia (GHRCCA).  Dr. El-Bassel, along with Dr. Lisa Metsch (Mailman School of Public Health), will serve as a Lead Investigator on an interdisciplinary training program supporting HIV and substance abuse prevention in the criminal justice system.  An announcement of the program can be seen here.  
What motivated you to focus on pursuing funding for this T32 training program for pre- and post-docs?
One major goal of my role as a faculty, researcher, and director of two research centers at the Columbia University School of Social Work has been to invest in the next generation of students, researchers, and faculty. I have made this role a major focus of my career at Columbia and have been involved in the training and mentoring of junior faculty, pre- and post-docs for over twenty years. The T32 training program is an amplification and extension of what I have been doing at CUSSW for two decades. I strongly believe that the investment in the next generation of faculty, pre- and post-docs will make a strong impact on education and research and improve and increase the faculty and researcher pipeline.
The T32 training grant is funded by NIH/NIDA for 5 years to enhance and guide, through mentoring, the careers of pre- and post-doctoral fellows who are interested in conducting bio-socio-behavioral HIV and drug abuse prevention, treatment, and care research in the criminal justice system. The program includes training on health disparities and policies affecting mass incarceration, a critical problem in many states. The training program places a distinct emphasis on improving the lives and health of individuals in alternatives-to-incarceration programs and under community supervision, including those in diversion programs, probation, community and drug courts.
What I am especially excited about is that this training program:  1) focuses on criminal justice issues, 2) addresses major health issues affecting people in the criminal justice system (drugs, HIV, and other health consequences of drug use), 3) involves a multidisciplinary collaboration between the School of Social Work and School of Public Health, specifically Professor Lisa Metsch who is also a principal investigator on the program with me and Dr. Elwin Wu, 4) promotes collaboration with a large number of faculty within and outside Columbia University who serve as trainers and mentors, and 5) emphasizes a concrete collaboration with a number of community organizations focusing on criminal justice issues.
Why did you choose to focus on criminal justice and in particular community supervision programs and on drug use, and HIV?
Currently, 2.2 million people are incarcerated in the U.S., and the number of adults under correction supervision has recently peaked at over 7.2 million– a three-fold increase since 1980. Over the past decade, the criminal justice system has been recognized as an epicenter of the HIV epidemic in the U.S. Approximately 25% of all HIV-infected Americans pass through the U.S. correctional system annually, with New York State prisons and jails bearing the highest HIV prevalence rates in the nation.  Recent research suggests that the majority of HIV infections among incarcerated individuals are acquired in their home communities; low levels of transmission have been identified in prisons. The elevated rates of HIV/STIs found among individuals under community supervision have been attributed to their high prevalence of injection and non-injection drug use, as well as other unsafe practices such as exchanging sex for money or drugs, risky sexual partner networks, and high partner turnover.
Unfortunately, there remains a significant lack of evidence-based HIV prevention interventions for drug-involved individuals in general, but particularly for those under community supervision. Also, HIV services and treatment are not sufficiently delivered in the correctional system, especially in community supervision programs. The curriculum, training and research conducted by faculty will provide outstanding training opportunities for the next generation of fellows to conduct research in the criminal justice system.
How do you define the multidisciplinary nature of this training program and whether this program fits with Columbia University's mission?
This training program is a collaboration between Columbia University's School of Social Work and the Department of Sociomedical Sciences at Columbia University's Mailman School of Public Health. The multidisciplinary collaboration builds upon research and education underway at both schools and brings together 32 faculty members who will participate across campuses and mentor the fellows.
Our collaboration will have an impact on criminal justice curricula not only at the Schools of Public Health and Social Work, but university-wide, and will attract new faculty and students to our schools. Trainees require skills to develop and implement innovative intervention prevention strategies and treatment modalities to fight these overlapping problems. Many federal, state, and local agencies, as well as universities and their schools of Criminal Justice, Public Health, Social Work, Nursing, and Public Policy have increasingly recognized the great need to rethink approaches to punishment, public safety, and alternatives to incarceration. Government and academic institutions will be looking to hire intervention scientists who can develop, implement and evaluate new and innovative approaches to address these issues
The training program is well positioned at Columbia, given its geographic location in New York City, which ranks extremely high amongst cities that have the greatest rates of incarceration and community supervision of racial/ethnic minority groups, as well as the highest rates of HIV and drug abuse. Moreover, Columbia University has recently identified enhancing its criminal justice curriculum, research, and training as one of the university's top priorities and has created and funded a university-wide criminal justice initiative that is led by Professor Geraldine Downey,  xxxx and other faculty.
How is this program connected to the Center for Justice at Columbia University?
I see the training program is an integral part of the new Center for Justice . Drs. Metsch,Dr. Wu and I all plan to integrate this training program with the Center's work. I am committed to the Center for Justice and I have been involved in it since its inception and serve as the co-chair of the executive committee. When we worked on the T32 application, we worked closely with the Center and the faculty who are affiliated with it. The community-based criminal justice organizations that are affiliated with the Center also play a significant role in the preparation of the training program.
Our T32 fellows will be also will be engaged in the Center's activities. It is a marvelous opportunity for the fellows to be part of such a rich university-wide, multidisciplinary center and to participate in the initial phases of the development of the Center. They will greatly benefit greatly from it.
---
This article was orignally posted by the Center for Justice For more information on this T32 training program please visit cjhdt32.columbia.edu or email [email protected]