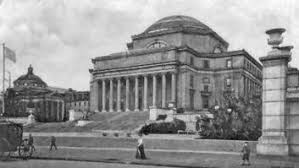 The Social Intervention Group (SIG) was co-founded by Dr. Nabila El-Bassel within the Columbia University School of Social Work nearly 30 years ago. SIG has served as a global leader in intervention, prevention, behavioral, and implementation research on communicable and non-communicable diseases. 
SIG conducts research and training in the United States and globally. SIG's evidence-based interventions have been identified as best practices by the Center for Disease Control, and have been disseminated and adapted nationally and globally.
In 2007, SIG established the Global Health Research Center of Central Asia (GHRCCA) in Kazakhstan to lead research programs and projects in the region, recognizing that while worldwide the HIV/AIDS epidemic was improving, it was skyrocketing in Central Asia.  
Currently, SIG conducts research nationally and globally with key populations including sexual and gender minorities, individuals within the criminal justice system, women who trade sex to survive, people who inject drugs, and refugee populations. SIG studies, which use both qualitative and quantitative methods, are conducted in drug treatment programs, homeless shelters, street-based venues, refugee camps,  jails and probation sites, primary care facilities, emergency departments, and related settings.
Most recently, SIG is tackling the overdose epidemic through a major grant to support research intended to reduce overdose deaths across New York State. Dr. El-Bassel and her colleagues secured this major funding based on their community-focused public health interventions. This grant, the National Institute of Health-funded HEALing Communities Study, launched in 2019.
SIG also provides training for faculty, visiting scholars,  students, and post-doctoral fellows, and has an NIMH R25 HIV training program  funded in 2007 to train underrepresented scholars on HIV implementation science.  SIG manages a NIDA T32 training for pre- and post-doctoral scholars on implementation research  for criminal justice-involved populations.